ROSE, BLACK AND GOLD…..OFFICE STYLE AT ANYTIME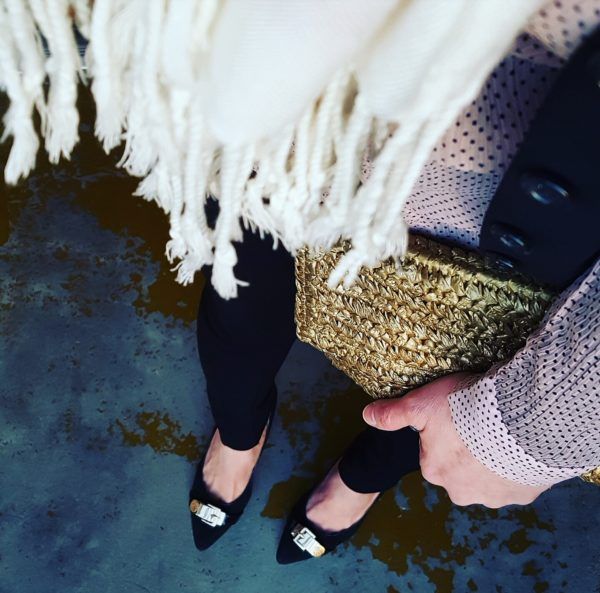 Definitivamente que cuando menos lo esperas las ideas fluyen y te inspiras. Eso es lo que me pasó hoy con este Outfit y es que cuando lo pensé dije «creo q me puede llegar a gustar» y al ver el conjunto, salió genial. Hoy les traigo para un lunes atareado con mil de trabajo, juntas, citas o mil horas frente al escritorio mi estilo de unir colores clave con los de tendencia y elementos chic para no verte aburrida. Sabemos que el negro es el color clave siempre, pero qué pasa cuando quieres que deje de ser muy formal o que tenga vida? bueno pues yo lo combiné con una camisa ligera palo de rosa, una bufanda con tonos similares con flores para darle textura y un collar y clutch dorado. El dorado no es sólo un color para la noche pero no exageres, para el día sólo detalles.
Les deseo que tengan un grandioso día y semana, a comenzar con la mejor de las vibras. Les dejo aunque ya saben que no quiero despedirme.
Besos, Liz.
———————————————————————————————————————————————————————–
Definitely when you least expect it, ideas flow and inspire you!. That is what happened to me today with this outfit, I just put all the pieces in my bed and I thought and said «I think this could really like to me», it was just an idea, a color inspiration and when I saw the complete outfit I think it was great. Today, for Mondays that sometimes are very busy with a lot of work, meetings, appointments or many ours on the computer, I bring to you my own style to combine key colors with ones that are in tendency and some chic elements in order to not seem boring. We know that black is always on point, but what happens when you want to stop being very formal or give it some sparkle? Well, I combined it with a rose light shirt, a scarf with similar tones with flowers to give it texture, a necklace and a golden clutch. Now you can see that Gold is not just for the night but don´t exaggerate, just use it in some accessories or details.
I wish you a great Monday and a great week. Let´s start with the best of the vibes. I have to go, but you know that I never want to say goodbye.
Kisses…Liz.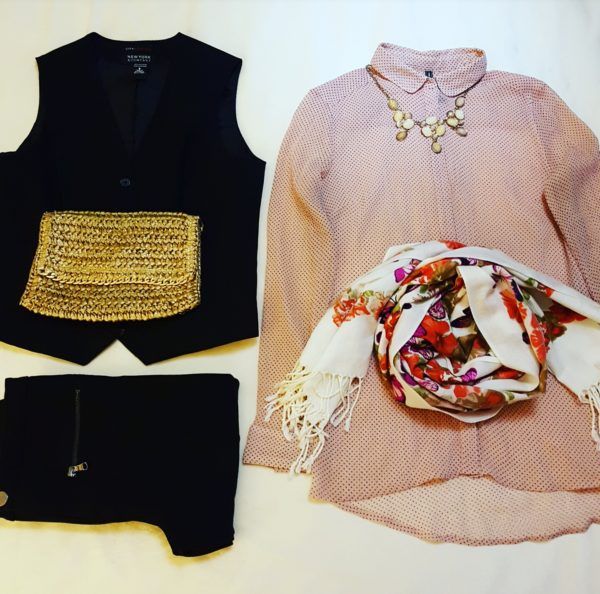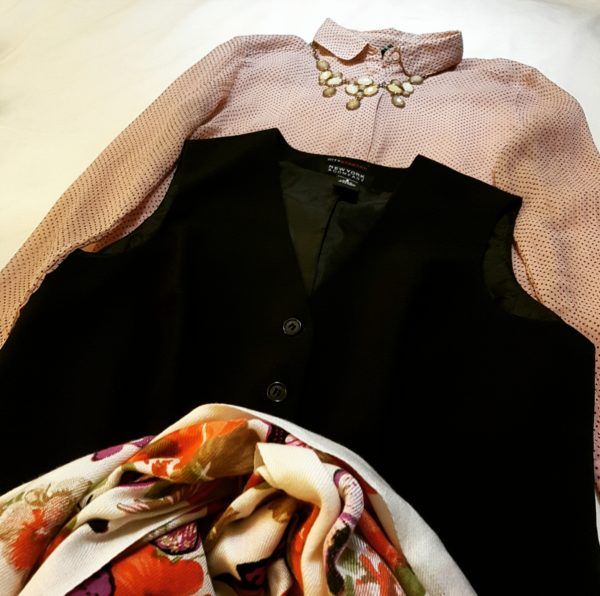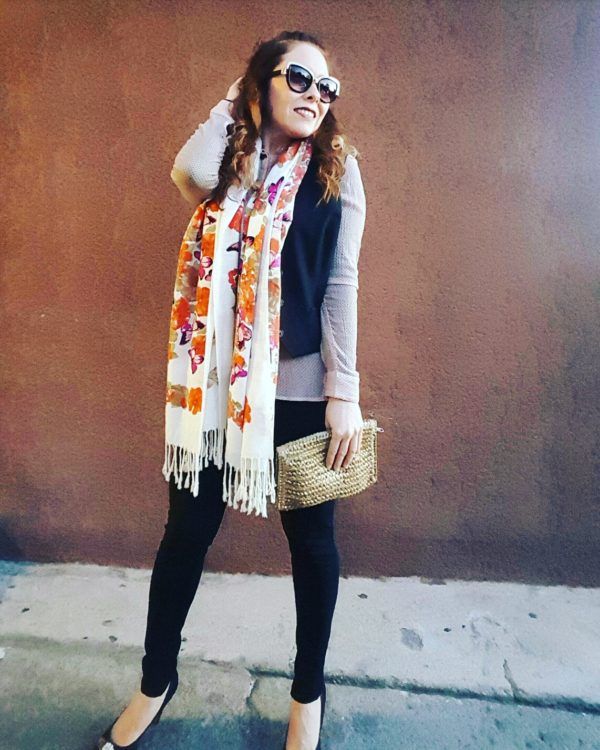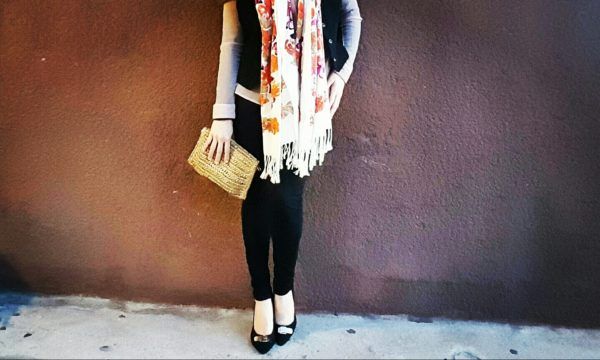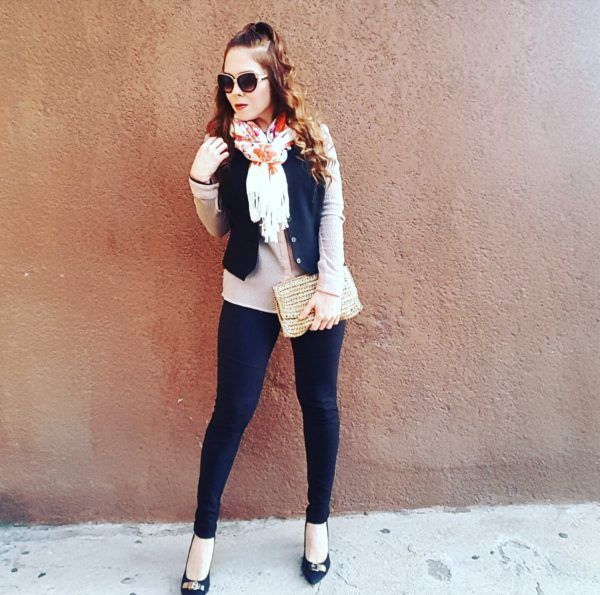 SHOP THE LOOK
Blusa (Blouse) STRADIVARIUS  I  Chaleco (Vest) NEW YORK & COMPANY  I
Leggins ZARA  I  Clutch HM  I  Zapatillas (Stilettos) VINCE CAMUTO