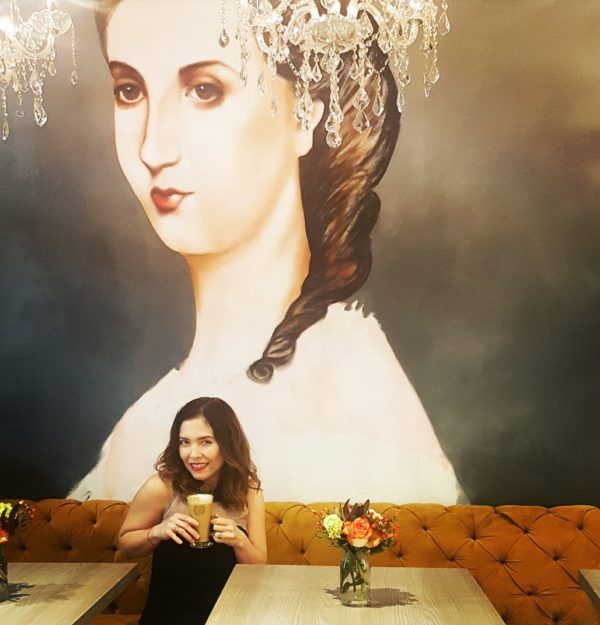 Hola hola cariños, por fin de vuelta. Con la llegada de mi mamá no he tenido tiempo de sentarme y escribirles pero ya no quería que pasara más tiempo y aproveché que pudimos hacer este shooting padrísimo para compartirles.
Al estilo francés y acompañada de Carlota de México con este mural increible les cuento que me dejé seducir por este espacio, un bello y riquísimo lugar llamado "La pastelería de Raphael" (muy recomendado); tal vez no sepan pero la repostería llegó a México gracias a está hermosa, talentosa, gran mujer y esposade Maximiliano de Habsburgo, emperador de México. Alvenir a México ella trajo consigo grandes cocineros y reposteros que dejaron en México su legado y hastael día de hoy la panadería y repostería francesa ha sido unagran influencia en el mundo gracias a ella.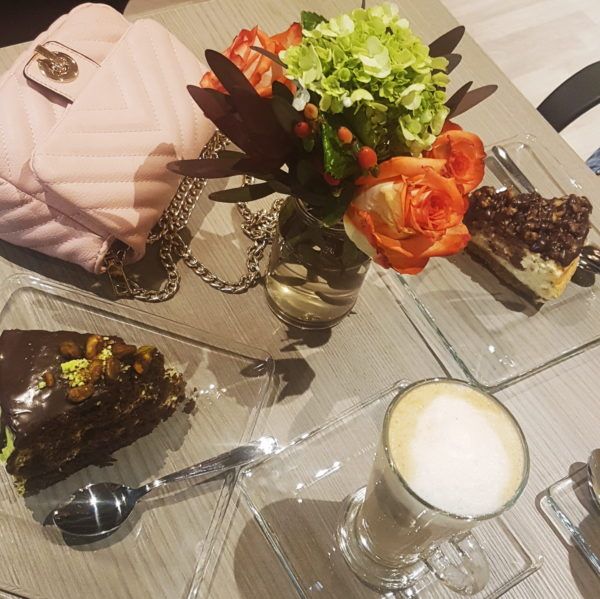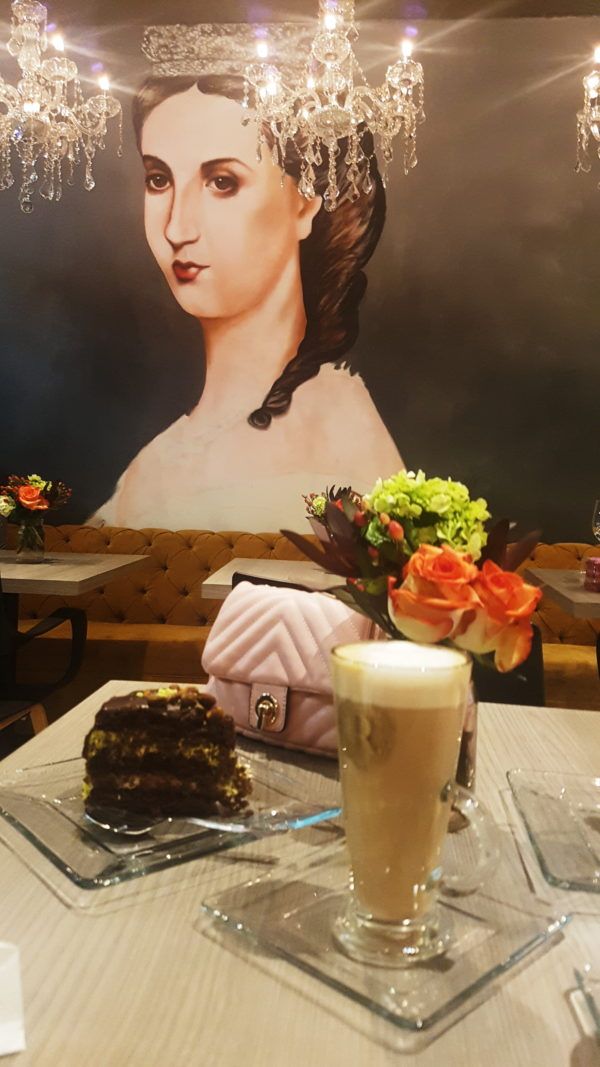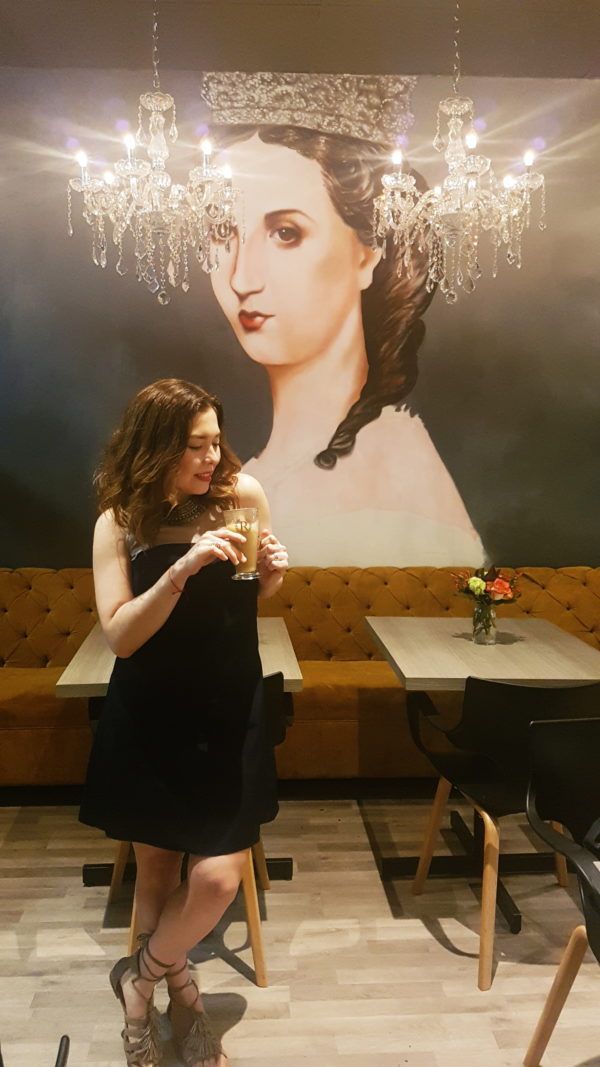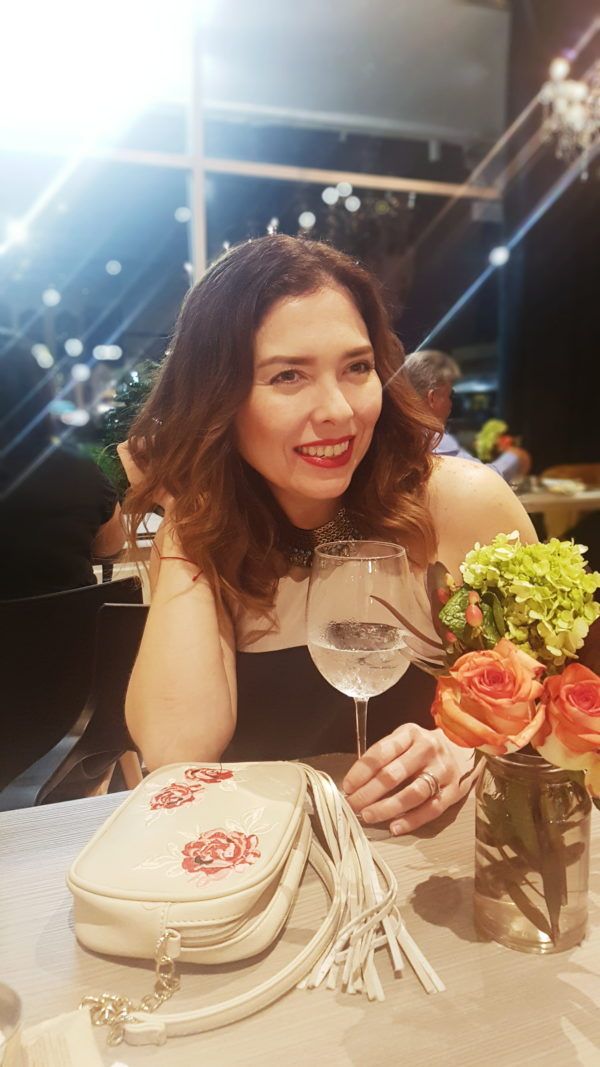 El Outfit para este cafecito: me encanta llevar vestidos aún de verano sin verse desarreglada mientras llega el clima de otoño porque en verdad aún nose siente jaja. Un vestido en color azul marino con un toque de nude fué mi elección, puedes llevar sandalias estilo alpargatas como yo en tono arena, olvida las patas de gallo que se ven informales y un hermoso collar en oro viejo; la bolsa ya saben Petit para un estilo relajado que puedes llevar sin complicaciones. Amo el nude con el marino y ustedes?, por lo pronto me despido y espero tengan un súper fin de semana. Les quiero…Liz
English version (scroll down)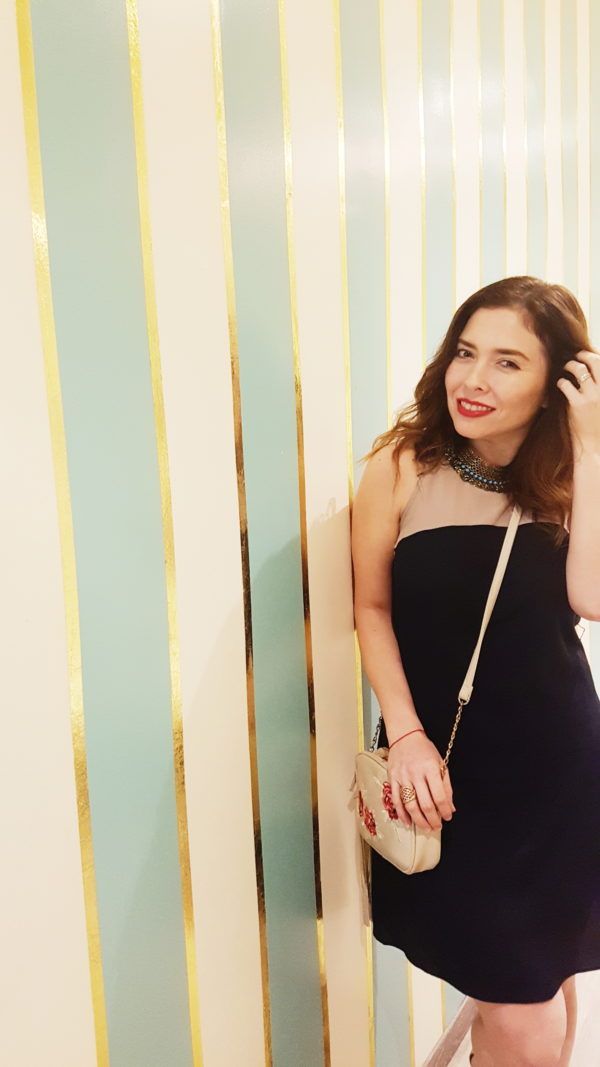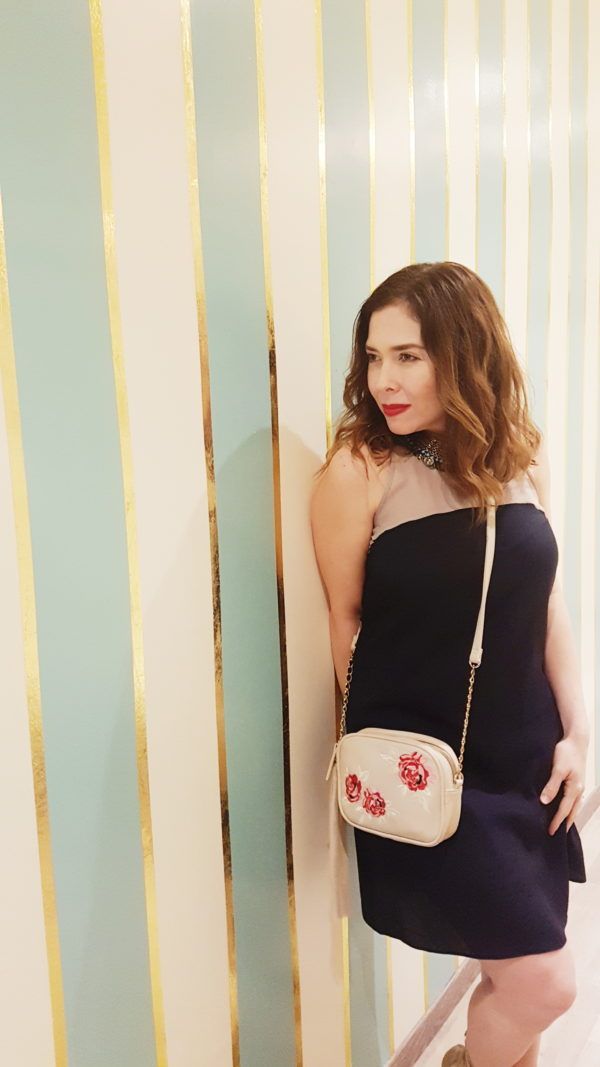 Hello hello lovies, finally I'm back, with the arrival of my mother I didn't have time to sit and write you, but I did not want to spend more time and share with you this great shooting.
With a French style and accompanied by Charlotte of Mexico (Empress Carlota of Mexico) and with this incredible mural I tell you that I let myself be seduced by this space "La Pastelería de Raphael" (amazing place), maybe you don't know but the bakery arrived to Mexico thanks to this beautiful, talented, great woman, the wife of Maximilian of Habsburg, emperor of Mexico. When she came to Mexico she brought with her great chefs and pastry chefs who left their legacy in Mexico and to this day the French bakery and confectionery has been an influence in all the world thanks to her.
The Outfit: I love to wear summer dresses while the fall weather arrives, the true is that I really don't feel it yet haha. A navy blue dress with a touch of nude was my selection, you can wear sandals or alpargatas like me in sand tone, forget the beach saldals they look informal; I also included a beautiful necklace in old gold; the bag is a Petit style for a relaxed look that you can carry without complications. I love the nude with the navy color and you ?. It's time to say goodbye and I hope you all have a super weekend. Love you all… Liz