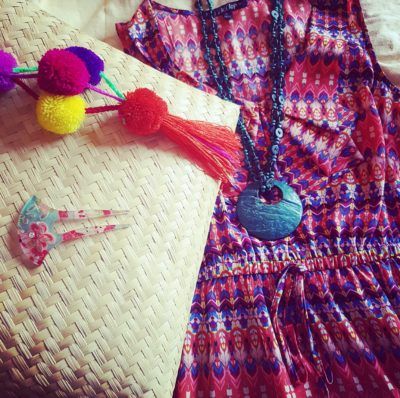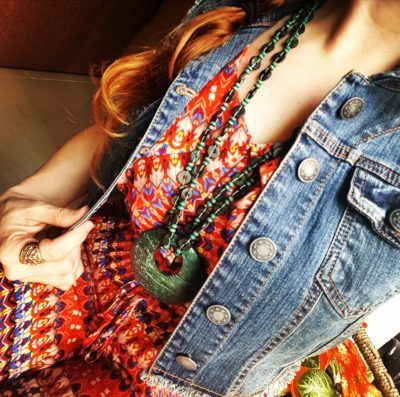 It's all about details! a statement that we'll never have to forget.
Let me tell you something about this trend, all the mexican culture is an amazing world, the colors, traditions, places and all those artesans that make art with their hands everyday, that makes me feel so proud about my country. This is the New design, is everywhere, an is part of me. Most famous designers are taking this trend and they are using it in all their collections.
ABOUT THE OUTFIT
Yesterday I decided to use this necklace with this colorfull dress, the necklace is a handmade piece in emerald color, so pretty don't you think?. The peinet is a beautiful accesorie that I bought in a japanese boutique and it match perfect with all the Outfit.
Fashion is not what you have, it's all about to know how to use it. The bag is simple but you can put a special pendant and Voá-la!, is easy, just feel it.
For a day Outfit if you have a denim Jacket with no sleeves is perfect and by night you can wear a Leather Jacket with ankle boots.
Enjoy your weekend dear ones…Love, Liz.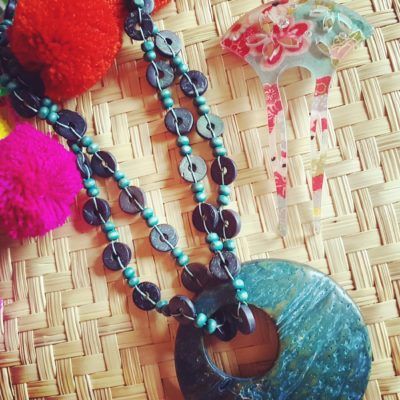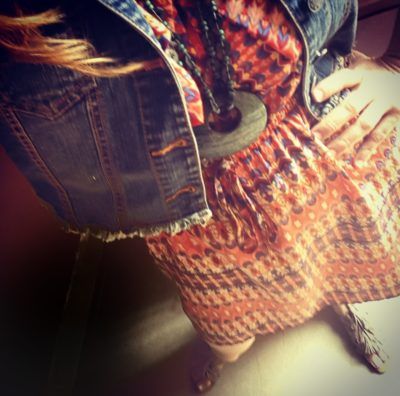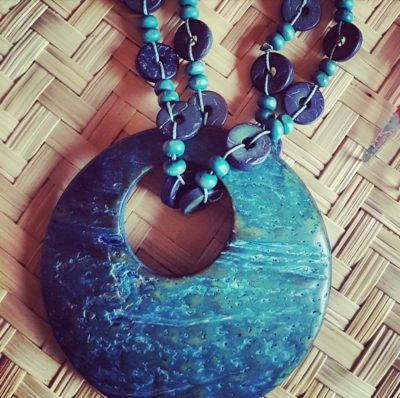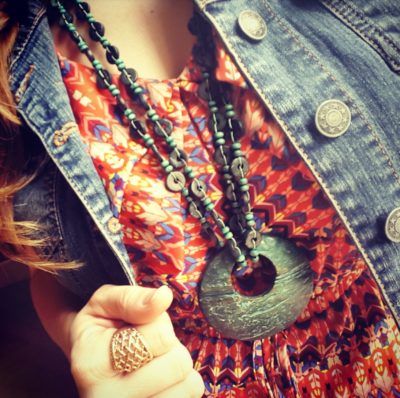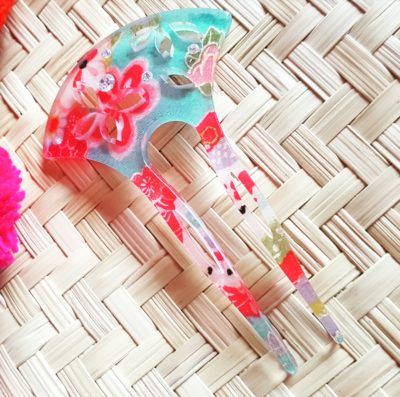 MEXI-CHIC UN ESTILO DIFERENTE HECHO A MANO
Todo está en los detalles, un mandato de moda que no debemos olvidar.
Déjenme contarles acerca de esta tendencia, toda la cultura mexicana es un mundo maravilloso; los colores, las tradiciones, los lugares y todos aquellos artesanos que hacen arte con sus manos día con día, eso me hace sentir muy orgullosa de mi país. Este es el nuevo diseño, está en todas partes y forma parte de mi. Muchos de los grandes diseñadores están tomando esta tendencia y la están aplicando en sus colecciones.
ACERCA DEL OUTFIT
Ayer decidí usar este collar con este colorido vestido, el collar es una pieza hecha a mano en color esmeralda, es hermoso ¿no creen?. La peineta es un hermoso accesorio que compré en una boutique japonesa y que cuadró perfectamente con todo el Outfit.
La moda no es lo que tienes, todo está en cómo la usas.
La bolsa es sencilla pero puedes colocarle un colgante especial diferente y Voá-la, es muy fácil, tienes que sentirlo.
Para un Outfit de día si tienes una chaqueta de mezclilla sin mangas te quedará perfecto y para la noche puedes usar una chaqueta de piel con unos botines.
Disfruten su fin de semana queridos, Besos, Liz.