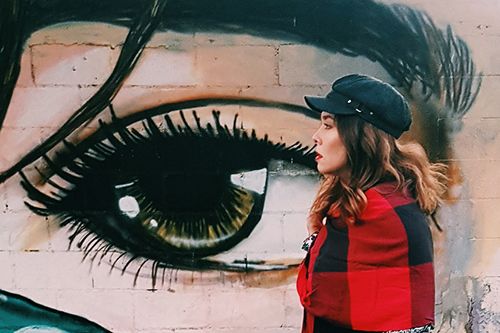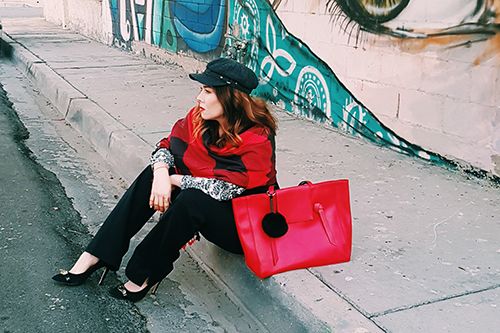 PONCHO GAP / BLUSA FOREVER21 / CHALECO ZARA / PANTALONES BANANA REPUBLIC / STILETTOS VINCE CAMUTO / BOLSO ESTEE LAUDER / GORRO TARGET STYLE 
Nada como el rojo en esta navidad y es que el rojo además de ser el color más representativo de esta época, este simboliza el poder, la acción, color al que se asocia con la vitalidad, la ambición y la pasión. El rojo aporta también confianza en sí mismo, coraje, valentía y una actitud optimista ante la vida. Exito, triunfo, guerra, sangre, fuerza, pasar a la acción y alcanzar sus metas. Fabuloso no? Y qué mejor significado que el de "ALCANZAR SUS METAS" me encanta, todos queremos y nos proponemos cada año alcanzarlas confiando en nosotros.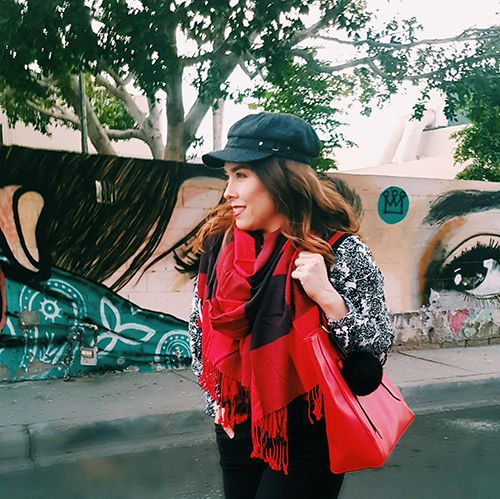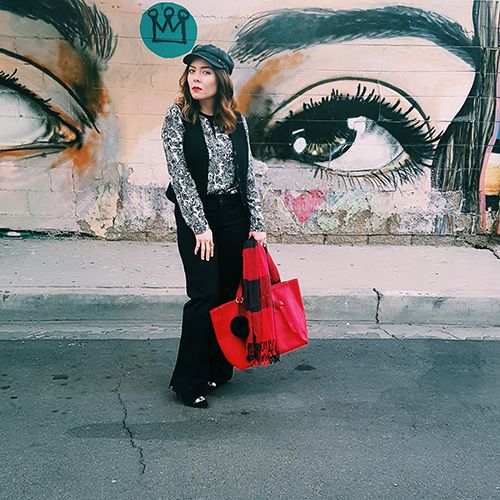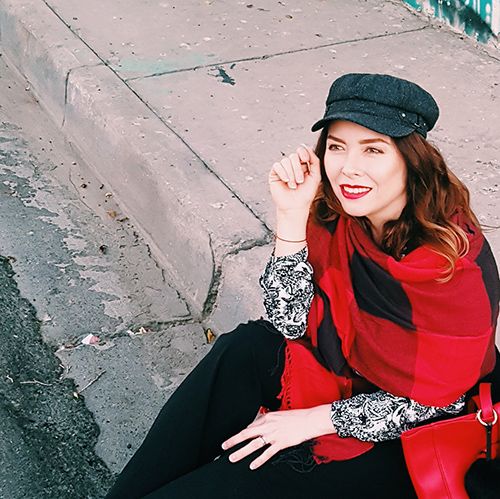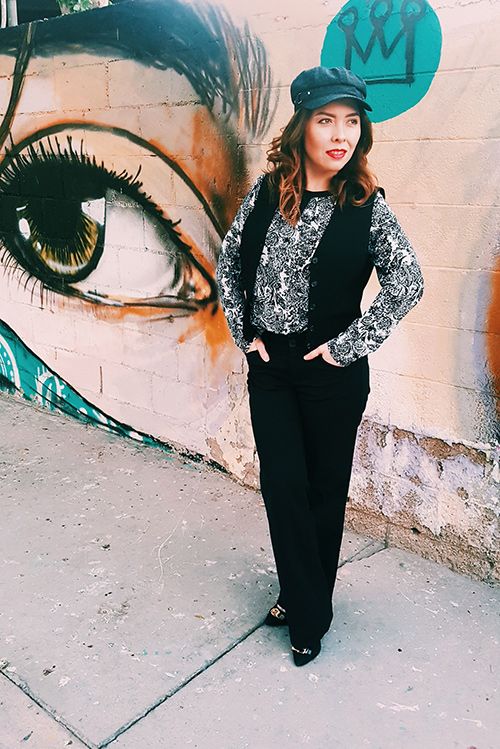 Por eso amo vestir de rojo o darle los detalles rojos a mi Outfit y esta vez quise mostrarles lo fácil que es llevar sólo dos piezas adicionales que le dan toda la chispa a tu look: un poncho y una bolsa roja. Jugué un poco con los prints que lograron un buen match así como el chaleco que le da ese look parisino invernal. Amo los ponchos, los puedes acomodar de mil maneras, son calientitos y es un excelente regalo igual. ¿Les falta algún regalo? Aquí ya tienen la idea.
Buenos cariños me despido, no dejen de agradecer por todo lo que tenemos, es una época excelente para recordarles a todos cuanto los amamos. Les deseo una feliz y grandiosa navidad cariños. Besos. Liz.
English versión (scroll down)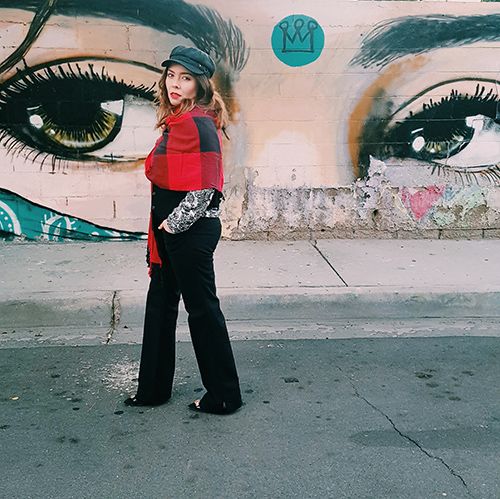 Nothing like red in this Christmas, besides being the most representative color of this era, it symbolizes power, action, color that is associated with vitality, ambition and passion. The Red color also brings self-confidence, courage and an optimistic attitude towards life. Success, triumph, war, blood, strength are other meanings. It is time to take action and reach your goals too. Fabulous, no? And what better meaning than «REACH YOUR GOALS» I love it, it is something that we all want and we propose each year, to reach them trusting in us.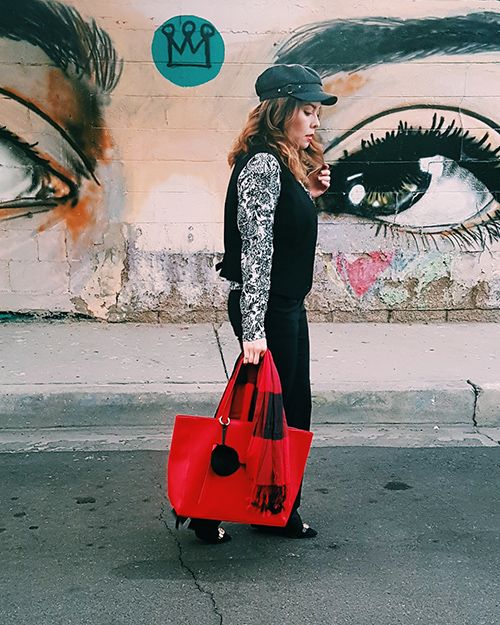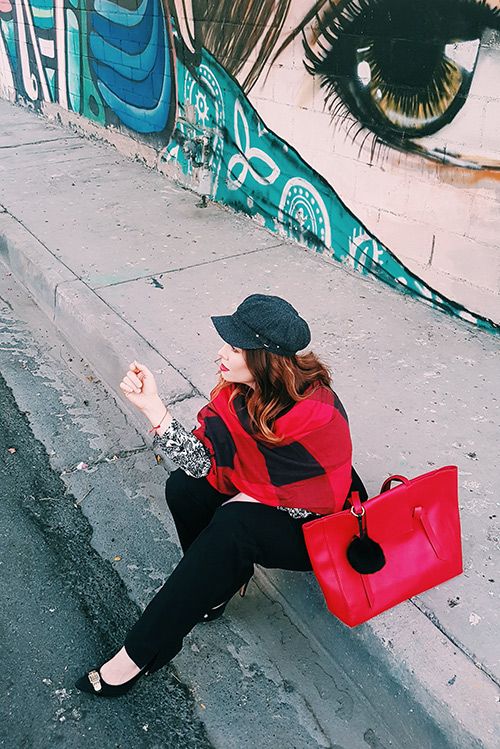 So I love to wear red or give the red details to my Outfit and this time I wanted to show you how easy it is to carry only two additional pieces that give all the spark to your look: a poncho and a red bag.
I played a little with the prints and I tought it was a good match as well as the vest that gives it that winter Parisian look. I love ponchos, you can accommodate them in a thousand ways, they are warm and it is an excellent gift of the same kind. Are you missing a gift? Here you have the idea. I have to say goodbye, do not stop thanking for everything we have, it is an excellent time to remind everyone how much we love them. I wish you a happy and great Christmas time. Kisses, Liz.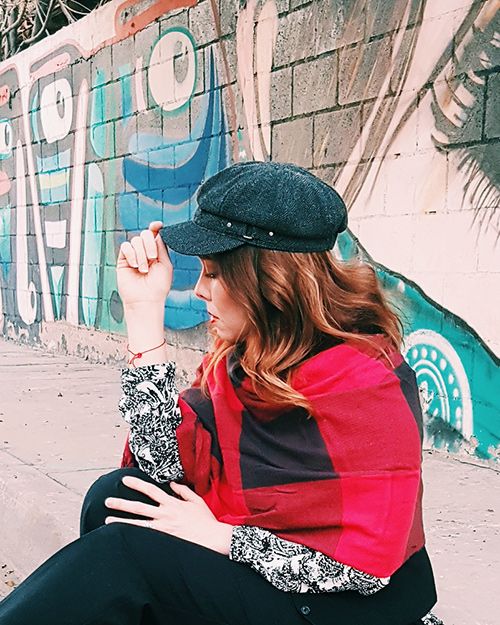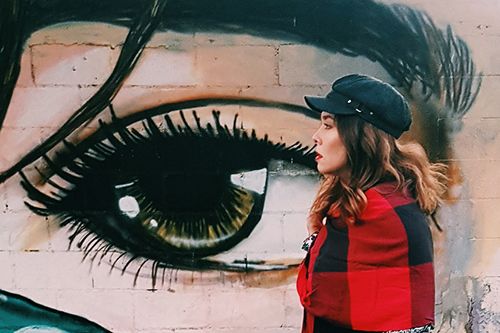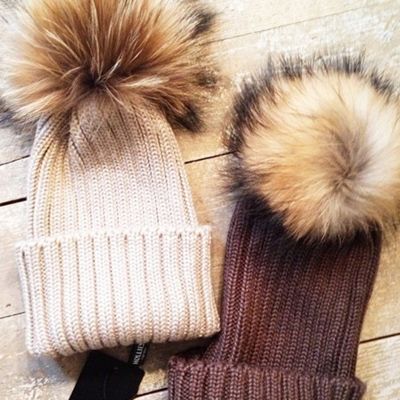 Faltan solamente 5 días para que sea Navidad, es típico que aún no has comprado el regalo para ese intercambio que tienes con las amigas esta semana ó mejor aún no sabes qué pedir para ti en el intercambio familiar; es por eso que aquí te presento este post de mi selección especial que seguramente te será de gran ayuda con lo último en tendencia y que son excelentes opciones. Las botas en color Velvet al tobillo, chalecos de Fur, collares con piedras, labiales en tonos cereza o ciruela, brochas, gorros con pompones, bufandas a cuadros, ponchos, chamarras tipo motociclista, maquillaje, esmaltes de uñas y sombras doradas, conforman Mi lista de deseos ti!.
No lo olvides LAST CALL! prográmate con tiempo para hacer tus compras, piensa en esa persona y su personalidad ó en tus gustos al momento de seleccionar las opciones que te gustaría recibir. Los regalos representan un detalle, no tienen que ser algo caro, pero sí recuerda que debe ser de buen gusto, el regalo debe decir por si solo que pensaste en esa persona al momento de la compra. Agrega una nota, siempre será un bonito recuerdo.
Perfecto, no se diga más….a comprar!!, les veo pronto por aquí corazones. Besos…Liz.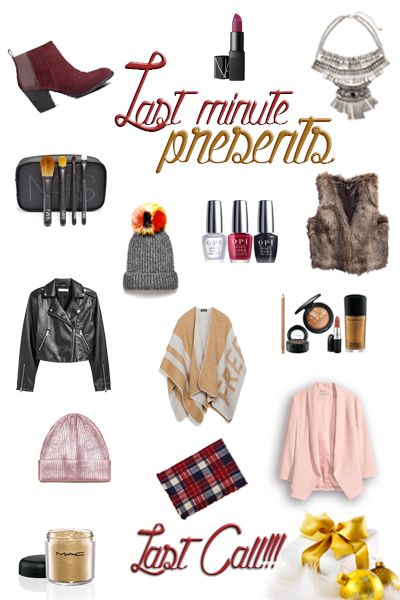 SHOP THE STYLE
Botas (Velvet Ankle Boots) NINE WEST I Labial (Lipstick) NARS I Collar (Necklace) HM I Kit de Brochas de Viaje (Brushes Travel Kit) NARS I Gorro Hat) ZARA I Esmalte de Uñas (Nail Polish) OPI I Chaleco de Fur (Fur Vest) HM I Chaqueta Negra (Bike Jacket) HM I Bufanda de Cuadros (Scarf) ZARA I Sombras con Brillos (Glitter Eyeshadow) MAC I Poncho ZARA I Kit de Maquillaje Metálico (Makeup Kit) MAC I Gorro Rosa Metálico (Pink Metallic Hat) ZARA I Americana (American) HM
It´s only 5 days until Xmas, sometimes we are very busy these days and we don´t have the time to buy all the gifts. If you   don´t have the presents for your BBFs or you don´t know what you want for that presents exchange that you have at the office this week until vacations or in your family, in Mexico is traditional to have this exchange on Christmas day, so, here is my special selection for you with the last and ultimate trends. The Velvet Ankle boots are one of my faves this season, this color is one of the most popular colors, you can use it in a dress or a coat.
Hurry up! this is your Last Call. Take your time because I´m sure there is a lot of traffic and also the malls are full. Take a minute to think about that person who is going to receive the present, think about her personality or think about what you really like in order to ask for the perfect gift. The presents don´t have to be expensive and you can find a lot of options like these in a good price or sale. Don´t forget to put a note, is always a lovely detail.
Well !!! lets go to shopping, see you soon sweethearts. Love…Liz.