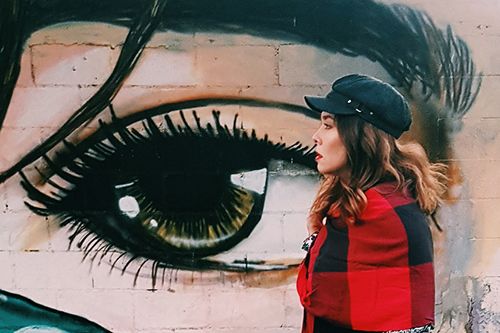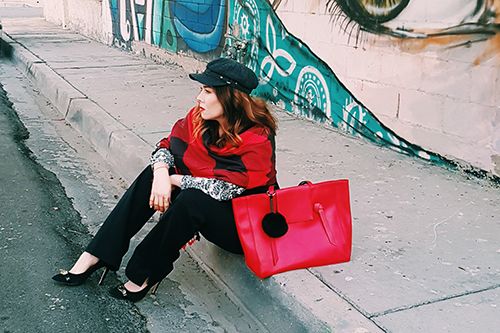 PONCHO GAP / BLUSA FOREVER21 / CHALECO ZARA / PANTALONES BANANA REPUBLIC / STILETTOS VINCE CAMUTO / BOLSO ESTEE LAUDER / GORRO TARGET STYLE 
Nada como el rojo en esta navidad y es que el rojo además de ser el color más representativo de esta época, este simboliza el poder, la acción, color al que se asocia con la vitalidad, la ambición y la pasión. El rojo aporta también confianza en sí mismo, coraje, valentía y una actitud optimista ante la vida. Exito, triunfo, guerra, sangre, fuerza, pasar a la acción y alcanzar sus metas. Fabuloso no? Y qué mejor significado que el de "ALCANZAR SUS METAS" me encanta, todos queremos y nos proponemos cada año alcanzarlas confiando en nosotros.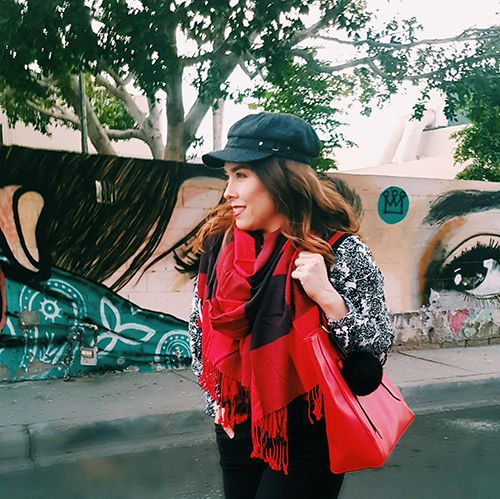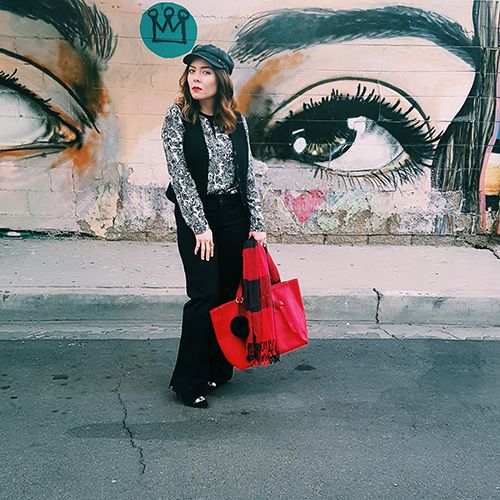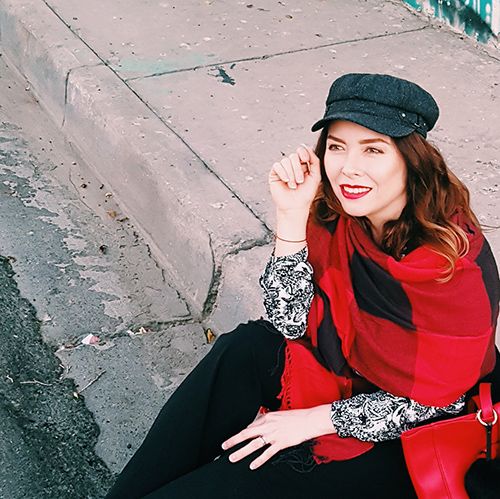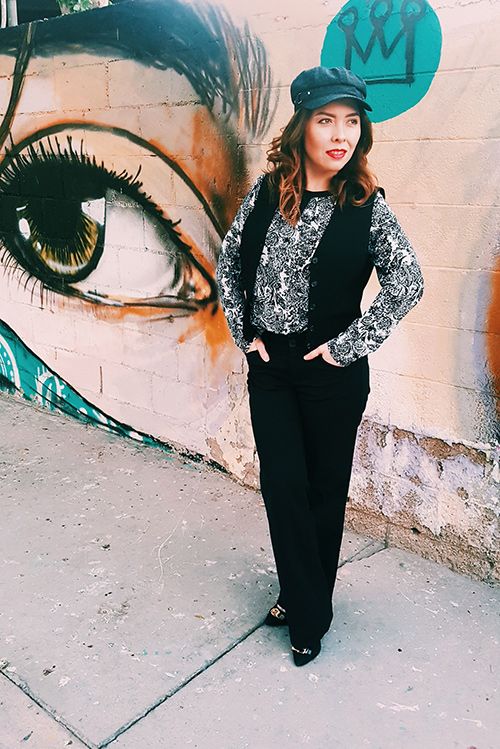 Por eso amo vestir de rojo o darle los detalles rojos a mi Outfit y esta vez quise mostrarles lo fácil que es llevar sólo dos piezas adicionales que le dan toda la chispa a tu look: un poncho y una bolsa roja. Jugué un poco con los prints que lograron un buen match así como el chaleco que le da ese look parisino invernal. Amo los ponchos, los puedes acomodar de mil maneras, son calientitos y es un excelente regalo igual. ¿Les falta algún regalo? Aquí ya tienen la idea.
Buenos cariños me despido, no dejen de agradecer por todo lo que tenemos, es una época excelente para recordarles a todos cuanto los amamos. Les deseo una feliz y grandiosa navidad cariños. Besos. Liz.
English versión (scroll down)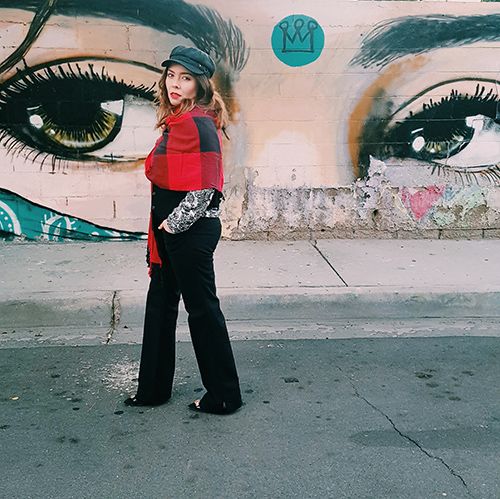 Nothing like red in this Christmas, besides being the most representative color of this era, it symbolizes power, action, color that is associated with vitality, ambition and passion. The Red color also brings self-confidence, courage and an optimistic attitude towards life. Success, triumph, war, blood, strength are other meanings. It is time to take action and reach your goals too. Fabulous, no? And what better meaning than «REACH YOUR GOALS» I love it, it is something that we all want and we propose each year, to reach them trusting in us.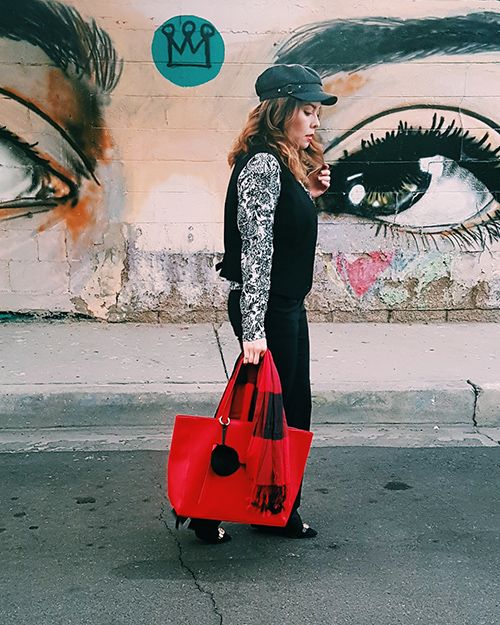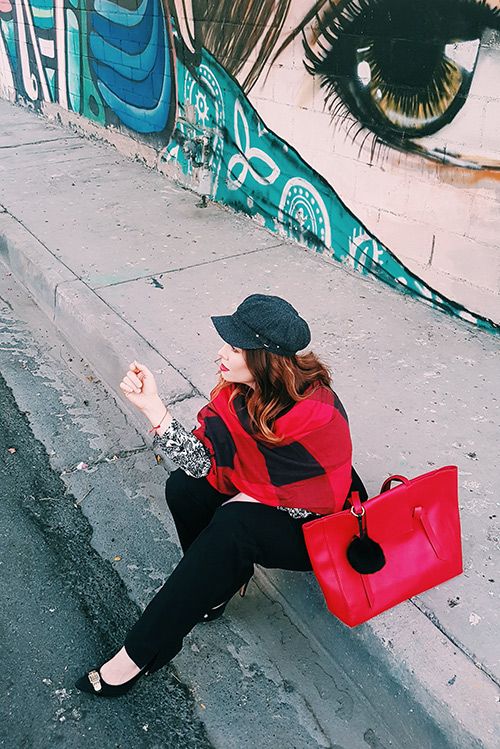 So I love to wear red or give the red details to my Outfit and this time I wanted to show you how easy it is to carry only two additional pieces that give all the spark to your look: a poncho and a red bag.
I played a little with the prints and I tought it was a good match as well as the vest that gives it that winter Parisian look. I love ponchos, you can accommodate them in a thousand ways, they are warm and it is an excellent gift of the same kind. Are you missing a gift? Here you have the idea. I have to say goodbye, do not stop thanking for everything we have, it is an excellent time to remind everyone how much we love them. I wish you a happy and great Christmas time. Kisses, Liz.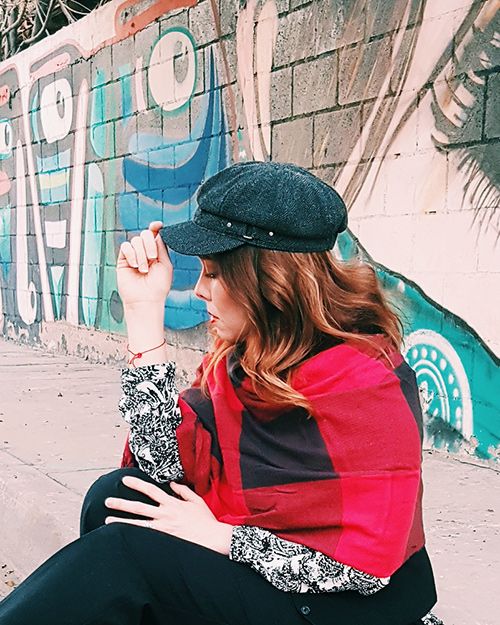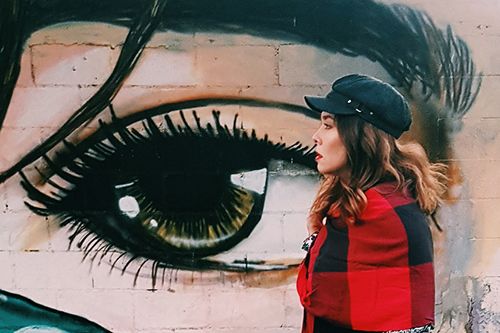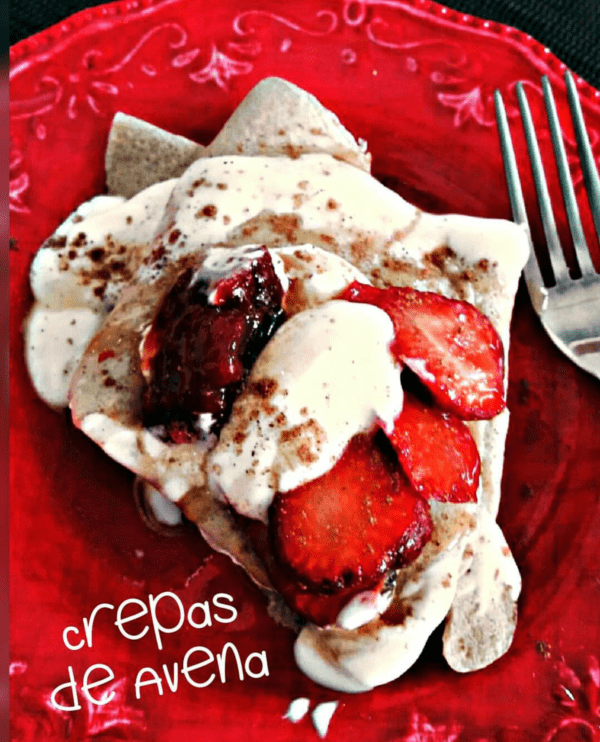 Buen lunes! con la pila al 100% con estas deliciosas Crepas. Aquí les dejo la receta para un relleno dulce o salado.
A mí estas me sirvieron para saciar el antojo de algo dulcecito para el desayuno y con un chai latte hicieron chula mi mañana.
INGREDIENTES Para 3 crepas de Avena:
1/2 Taza de avena en hojuelas
1/4 Taza de leche vegetal o la que gustes
1/4 Taza de claras
1 huevo
Stevia o azúcar mascabado al gusto
Vainilla y canela ( si son dulces )
Pizca de sal
PROCEDIMIENTO
Muele primero la avena en la licuadora hasta hacerla polvo, luego agrega el resto de los ingredientes y licúa hasta que no haya grumos. Luego en una sartén antiadherente con un poquito de spray de aceite de coco arma las crepas vaciando la mezcla de un golpe y moviendo la sartén en forma circular con tu muñeca.
Rellénalas como quieras, las mías tienen yogurt griego y mermelada casera de fresas y chia sin azúcar. Tip: puedes usar la mitad de la mezcla y a la otra mitad agregarle una cucharada de cacao y hacer crepas de chocolate para el lunch.
Abrazos de lunes! Ánimo!
Claudia !
INSTAGRAM: sanoyco_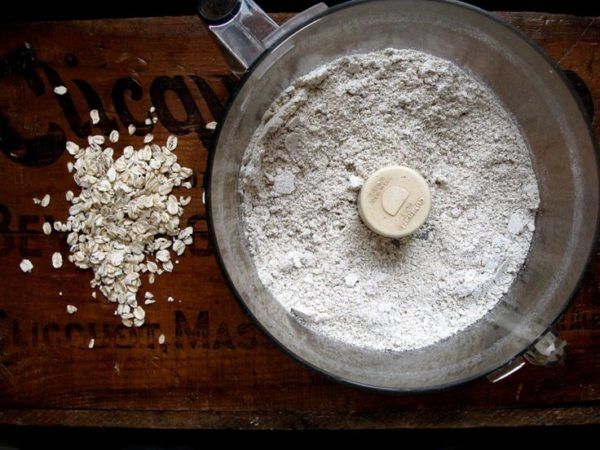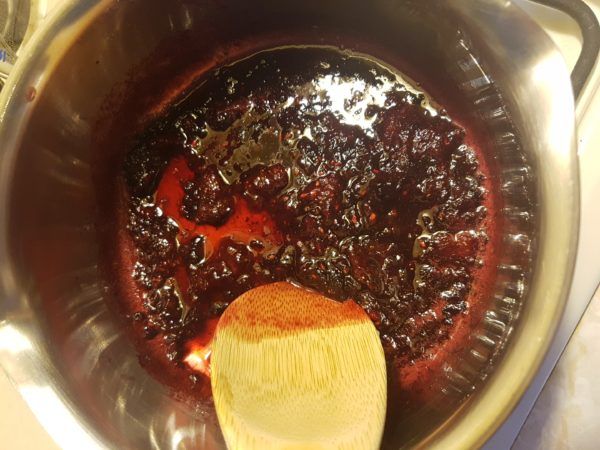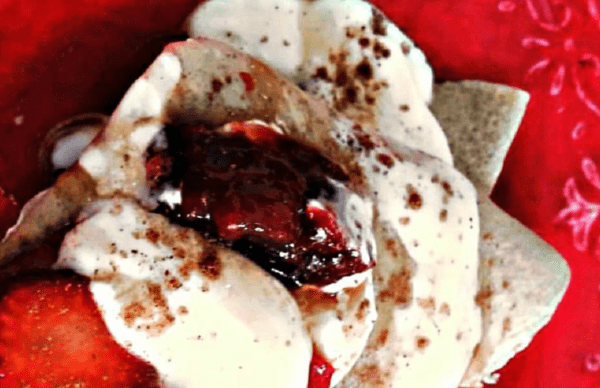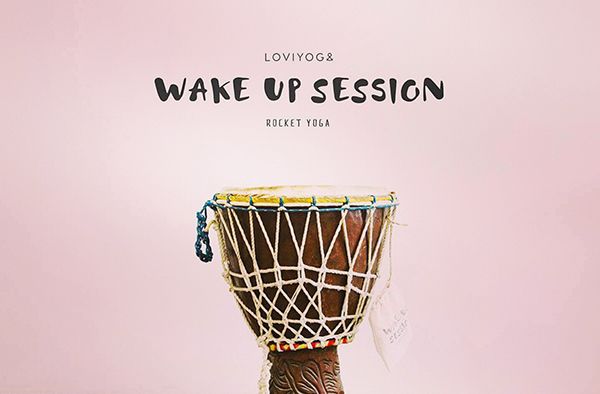 YOGA – del sánscrito UNIÓN: concentrar la mente, absorberse en meditación, recordar, unir, conectar, otorgar.
«PON TU CORAZÓN Y TU ALMA EN TODO LO QUE HACES Y ENCONTRARÁS QUE TODO ES POSIBLE»
Hola amores, así es!, creo firmemente que sí ponemos todo de nosotros en cada una de las cosas que hacemos en nuestra vida, nos daremos cuenta que podemos lograr aquello que parecía imposible, porque muchas veces estamos ensimismados en nuestras propias creencias y no nos abrimos a nuevas oportunidades. Me encanta el Yoga, esta práctica que puede ser para muchos una manera de ejercitarse, en mí ha logrado efectos inimaginables, porque es un reto, porque es el hecho de encontrarte plena y absolutamente con tu interior, la lucha contigo mismo en cada postura al saber que puedes pasar los límites, límites que en realidad sólo tú te los pones. Aquí te dejo algunas cosas que he experimentado y que seguro no sabías del YOGA, estoy segura que te darán otra visión.
PARA EL CUERPO:
Baja la presión arterial, mejora la digestión, mejora la circulación, desintoxica el cuerpo, alivia la tensión y el dolor, ayuda a mejorar tu postura y ganas flexibilidad.
PARA TU MENTE:
Mejora la intuición, mejora la auto aceptación, mejora tu concentración y la memoria, te ayuda a enfocarte en el presente (en el aquí y en el ahora), se incrementa tu confianza, deja fluir tu energía. elimina estrés.
Aquí les comparto estas fotos de la sesión especial de Rocket Yoga que tuvimos, más información en el link. Les deseo un grandioso miércoles, mitad de semana, con las mejor de las vibras. Vamos a darle la mejor energía a este mundo!, recuerda Inhala el Futuro y exhala el pasado. Namaste!
Besos….Liz.
———————————————————————————————————————————————————-
«PUT YOUR HEART AND YOUR SOUL IN EVERYTHING YOU DO AND YOU'LL FIND THAT EVERYTHING IS POSSIBLE»
Hello loves, that´s right! I firmly believe that if we put all of us in each thing that we do in our life, we will realize that we can achieve what seems impossible, because many times we are absorbed in our own beliefs and we don´t let ourselves open to a new opportunities. I love yoga, this practice that can be for many a way to exercise, in me has achieved unimaginable effects, because it is a challenge, it is the fact of finding yourself fully and absolutely with your inner, the struggle with yourself in each posture. It´s a way to prove yourself that you can pass the limits, limits that only you put them. Here I leave you some things that I have experienced and that surely you did not know about the YOGA, I am sure they will give you another vision.
FOR BODY
Increased core strength, lowers low pressure, weight management, improved digestion, improve circulation, body detoxification, pain and tension relief, increase flexibility, improved posture.
FOR MIND
Improved intuition, increase self-acceptance, improved concentration, neutralized stress, improved memory, increases mental awareness, focus on the present, increased confidence, unlocked energy flow.
Here I share these photos with you of the special Rocket Yoga session that we had, more information in the link below. I wish you a great Wednesday with the best of vibes. Let´s give the best of our energy to this world, remember Inhale the Future and exhale the past. Namaste!
Love…Liz.
WAKE UP SESSION, ROCKET YOGA 
photoshoot by KARLA JUDITH I www.productotaller.com
IG: @karlajudith I karla@productotaller.com
Session place: LOVIYOGA MEXICALI   I   IG: @loviyogamxl    I    Facebook:@Loviyogamxl