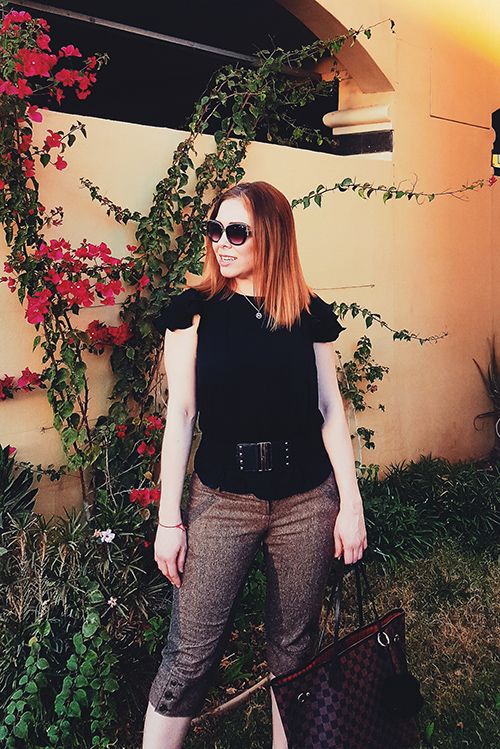 EL LOOK / THE LOOK
Lentes (Sunnies) ALDO / Blusa (Top) & Cinto (Belt) HM / Capris MASSIMO DUTTI / Botines (Ankle Boots) BCBG / Bolso (Bag) LOUIS VUITTON
Hola cariños, nueva semanita nuevo post! Ya en estas fechas a muchas nos está pasando que el cambio de temporada está bien loco, no sabemos a veces qué ponernos o qué llevar porque aún en las mañanas es frío y al medio día empieza a ser más cálido el tiempo.
Hi, sweethearts, new week, new post! Does not it happen to you that the weather still a little bit crazy?, we do not know sometimes what to wear because even in the mornings it is cold and at noon starts to be warmer.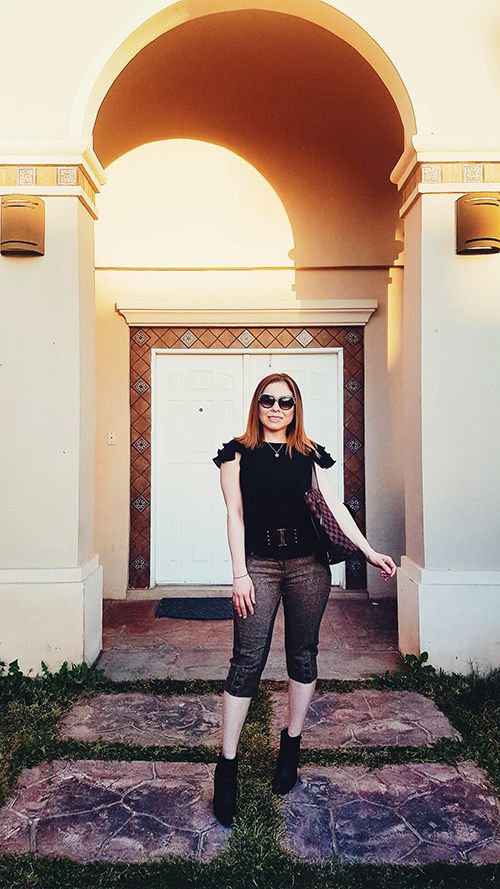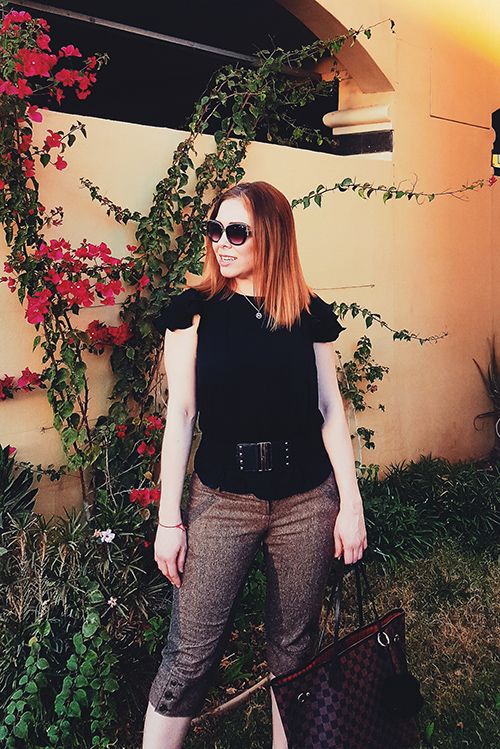 Por eso quise mostrarles hoy un look que seguramente lo habían visto ó pensado pero no se animan, los tienen en el closet y le piensan ó también no lo hacían en el radar. Los Capris, sí, ya se prestan para esta temporada no necesariamente hasta el verano, los podemos llevar ahora en tonos que están ahora IN de una temporada a otra como café, negro, nude, kaki, azules, violeta, pasteles ó terracotas.
That's why I wanted to show you today a look that you had probably seen or thought about but you do not dare yet to wear it, maybe you have them in your closet and you are thinking about it. The Capris, yes, they are already here to this season not necessarily until the summer, we can wear them in colors that are now on trend, from one season to another like coffee, black, nude, kaki, blue, violet, pastel colors or terracottas.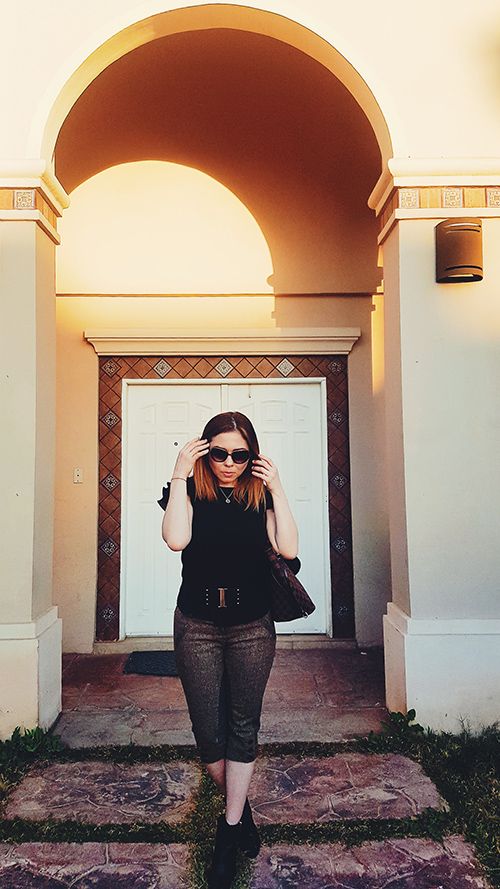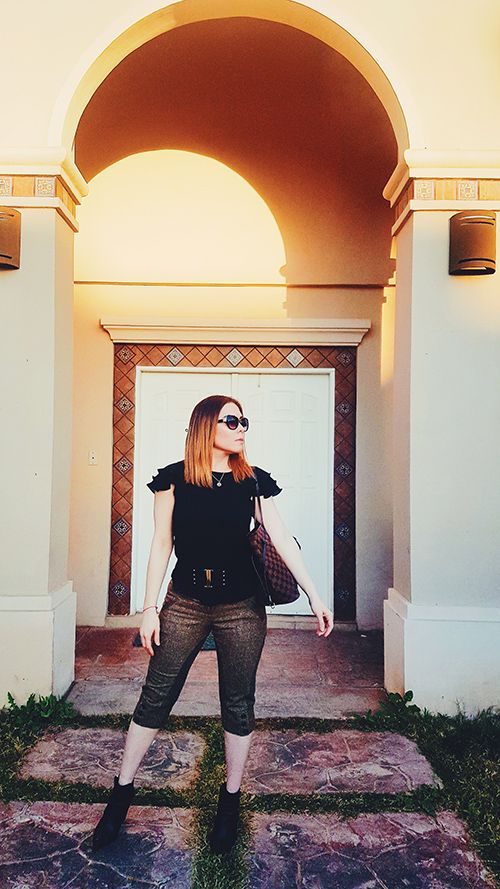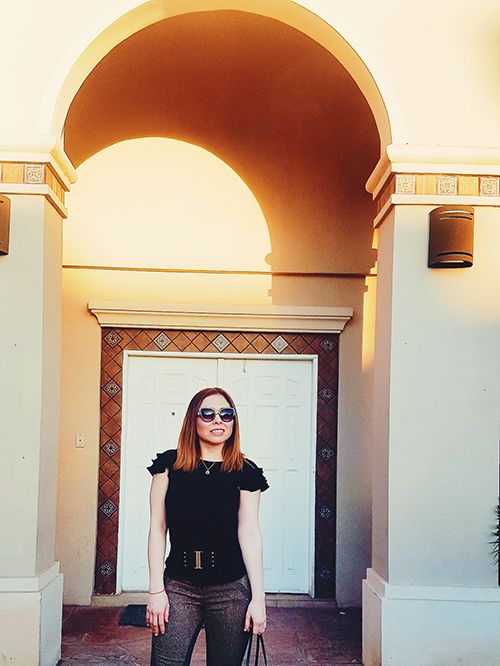 Los capris aplica que se lleven con botines aún, lucen geniales y para la oficina lucen fabulosos, incluso para la noche puedes colocar un saco negro o una leather jacket y quedará perfecto, pueden darle un toque con accesorios como yo el cinto a la cintura. ¿Qué tal? ¿Ustedes tienen capris? ¿Cómo los llevan?. Deseo como siempre que su semana esté llena de cosas positivas, buenas vibras y logren todos sus objetivos. Escriban y dejen sus comentarios, me encanta leerles!. Besos, Liz.
The capris can be paired with booties, it look great and for the office are an excellent option, even for the night you can put a black blazer or a leather jacket and will be perfect, you can add a different touch with accessories like me with this belt to the waist. What do you think? Do you have capris? How do you wear them? I wish you as always a great week, full of positive things, good vibes and wish you achieve all your goals. Write and leave your comments, I love read your posts! Kisses, Liz.