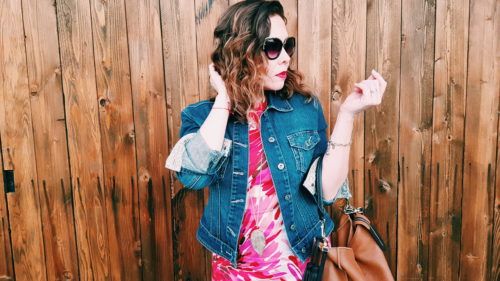 Denim Jacket LEVI'S / Aretes (Earrings) FOREVER 21 / Bolsa (Bag) CAROLINA HERRERA / Zapatos (Wedges) STEVE MADDEN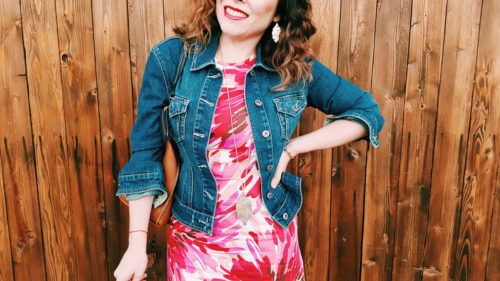 Bonito día cariños. Noviembre! se me ha ido él año en un abrir y cerrar de ojos, ¿no lo creen?, pareciera mentira pero ya estamos enfilandonos al fin de año y quiero contarles que apenas se empieza a dejar ver el otoño, cosa que no había pasado y seguíamos con el calorcito; es decir estamos en transe, en transición, en el medio de. Tal cual lo define el diccionario: "Paso o cambio de un estado,  modo de ser a otro". Esta definición me encanta porque podemos ser lo que queramos ir y venir, los seres humanos somos libres, libres de pensar, de soñar, de expresarnos, de elegir nuestro momento y nuestros gustos, por eso este momento de transe lo complementé con este Outfit colorido pero usando mi denim JACKET que va perfecta para la transición.
Pueden combinar vestidos aún de colores vivos con chaquetas de invierno o chaquetas ligeras, pasa que aún no hace frío pero ese aire frío requiere algo ligero. No les de miedo combinar y atreverse, los vestidos no tienen que permanecer guardados todo el año. Espero el tip les sirva; me tengo que despedir aunque no quiera pero espero pasen un genial fin de semana.
Besos…Liz.
English version (scroll down)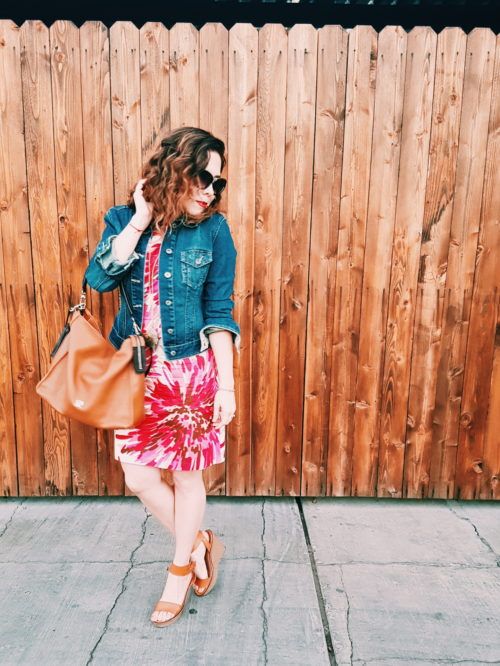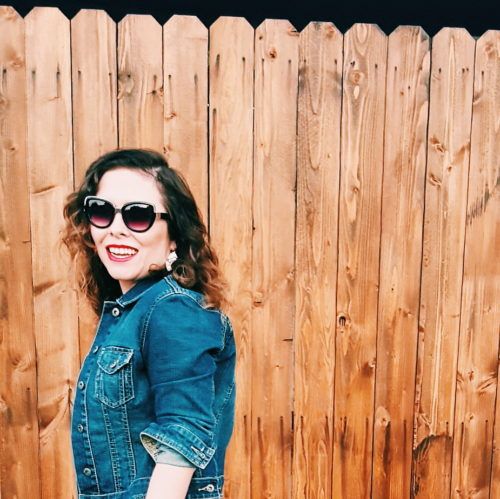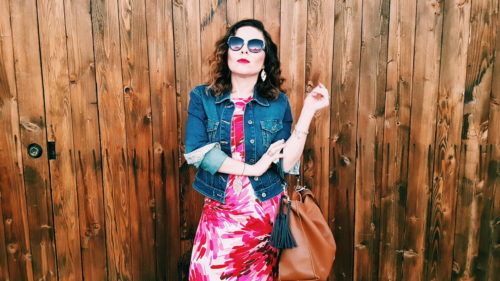 Nice day, sweethearts. November! The year it's gone in a blink of an eye, do not you think? It would seem a lie but we're almost at the end of the year and I just want to tell you that we are beginning the fall season here because we had hot days in the past weeks, something that has not happened and we were still with the warm weather; I mean we are in transe, in transition, in the middle of.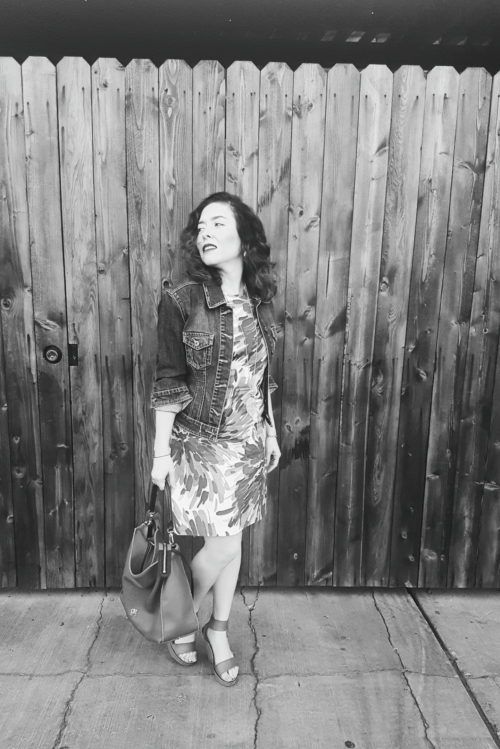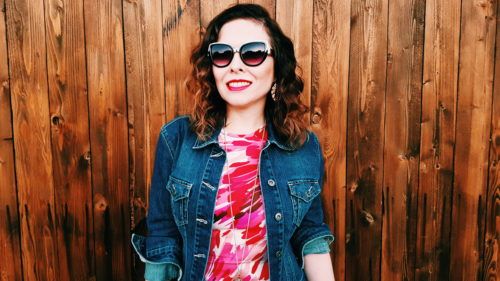 Definition by the dictionary: «Step or change from one state, mode of being to another». I love this definition because we can be what we want, come and go wherever we want, human beings are free, free to think, to dream, to express ourselves, to choose our time and our tastes, that's why this moment of transe I complemented it with this colorful Outfit by using my denim JACKET that is perfect for the transition.
You can combine dresses also in bright colors with winter jackets or light jackets, it happens that it is not so cold yet, but sometimes the air it is a little bit cold and requires something light. Do not be afraid to combine and dare, dresses do not have to be kept all year. I hope the tip serves you; I have to say goodbye even if I do not want to, but I hope you have a great weekend.
kisses…Liz.