Cada vez que pienso, planeo ó ideo un look el darle el toque especial es algo que me maravilla. Tomarme el tiempo para elegir las piezas y complementos es muy valioso para mi porque siento que le doy las últimas pinceladas a un cuadro para el gran final.
Sin duda el tiempo es relativo, a como el tiempo nos permite capturar, recordar, vivir y sorprendernos cada día también me ha dejado poder contarles las mías en mis redes y por ello las piezas que se han vuelto parte de mi día a día son las piezas maravillosas de Daniel Wellington y en su página que les comparto aquí, verán todo lo maravilloso que tienen y su nueva colección Ring Collection que me trae enamorada.
Para complementar mis looks siempre llevo estas piezas como en mis fotos, que les confieso siempre me acompañan ahora y las uso en conjunto porque se ven fabulosas; realmente olvídate de que no se puedan llevar a juego porque ahora se vale. Daniel Wellington quiere que ustedes logren que sus outfits sean perfectos y por eso tienen el 15% de descuento con mi Código «ROUNDSQUARES» amarán sin duda todo y querrán tenerlas ya!.
Si quieren ver cómo podemos ser creativas con diferentes looks aquí les dejo el video en mi canal de IGTV para que ustedes mismas creen y complementen sus propios looks, recuerden que no hay límites. Me despido por hoy y les mando un beso más que enorme. Liz.
Joyería: Daniel Wellington (Classic Ring Collection – Dessert Sand) / Reloj Classic Petite Melrose.
Fotografía: Diana Soto
EL LOOK / TOTAL LOOK
Zapatos-Shoes HM / Banda-Band COACH / Blusa negra-Black Blouse HM / Blusa blanca-White Blouse AGACI / Gorra-Baker boy hat HM / Cartera-Clutch (SIMILAR)
Cariños míos, ¿qué dice su mañana?, hoy les traigo algo que nos está volviendo locas a todas y todos!, el Animal Print style, esta tendencia y estilo que no pasa de moda nunca y cobra fuerza cada vez más, incluso cuando los aparadores captan nuestra atención por todas partes con las colecciones de las marcas y diseñadores.
My darlings, what does your tomorrow say ?, today I wanna share with you something that is making us all crazy, the Animal Print fever, this is a trend and style that never goes out of fashion and gains strength every time, also when the window displays catch our attention everywhere with the designers and brands collections.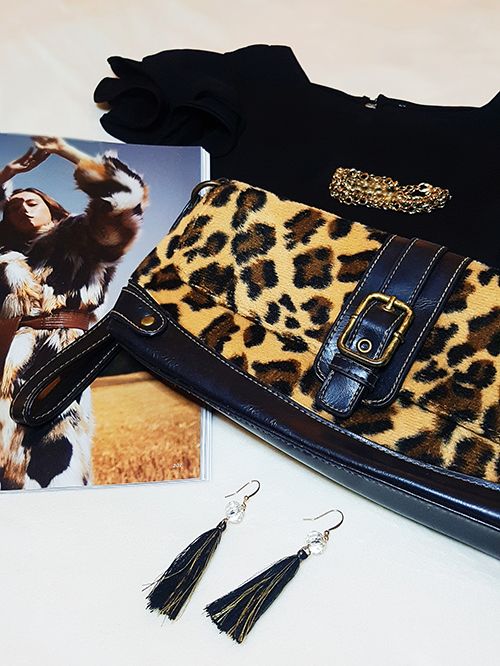 INICIOS DEL ANIMAL PRINT / BEGINNINGS OF THE ANIMAL PRINT STYLE
Increíble o no, proviene de los tiempos de las cavernas, cuando el hombre utilizaba las pieles para cubrirse de las altas temperaturas, también demostraba en algunas ocasiones poder sobre el animal que habían cazado. Conforme fue pasando el tiempo y la evolución las pieles empezaron a ser sinónimo de riqueza y status, incluso pasó a ser decoración de Grandes Mansiones como las alfombras y muebles.
Incredible or not, it comes from the times of the caverns, when the man used the skins of the animals to cover himself of the high temperatures, also demonstrated in some occasions power over the animal that they had hunted. As time and evolution passed, the skins began to be synonymous with wealth and status, even became the decoration of Great Mansions such as carpets and furniture.
Christian Dior se apoderó de esta tendencia durante los años 50, el costurero francés trabajaba con Mitzah Bricard, una figura esencial en los comienzos de la Maison Dior, que le transmitió detalles únicos de su estilo, como el animal print. Gracias a Bricard es parte de la esencia de la Casa Francesa y desde entonces no hay colección de Dior que no incluya una pieza de inspiración animal. Es así como todos los diseñadores hoy en día nos muestran su propio estilo de este print en sus colecciones.
Christian Dior took over this trend during the 50s, the French house worked with Mitzah Bricard, an essential figure in the early days of the Maison Dior, who conveyed unique details of his style, such as animal print. Thanks to Bricard is part of the essence of the French House and since then there is no Dior collection that does not include a piece of animal inspiration. This is how all designers today show us their own style of this print in their collections.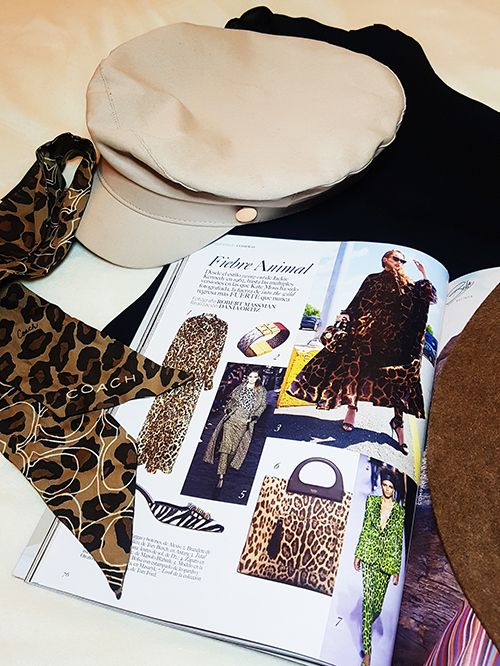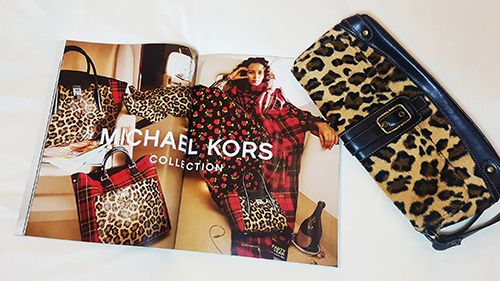 CÓMO Y CUÁNDO LLEVAR ESTE ESTILO / HOW AND WHEN TO WEAR THIS STYLE
Los colores para combinar o hacer match con el Animal print que mejor se llevan son: el nude, camel, blanco, marrones y ahora el rojo está haciendo de las suyas como la propuesta de Michael Kors. / The colors that makes perfect match with the Animal print style are: black, nude, camel, white, brown and now the red, like the proposal of Michael Kors.
Parte de lucir a la perfección esta tendencia es no combinarlo con otros prints como las rayas por ejemplo. / In order to wear this trend perfectly, do not combine it with other prints such as stripes for example.
Si eres una persona no tan extrovertida en lo que a estilos nuevos y diferentes se trata, puedes comenzar llevando esta tendencia ayudada de accesorios como: bandas, pulseras, cintos, bolsas, zapatos, guantes, sombreros, mascadas o pañoletas, incluso chales o chalinas. /
If you are not an outgoing person in terms of new and different styles, you can start by taking this trend helped by accessories such as: bands, bracelets, belts, bags, shoes, gloves, hats, scarves, even shawls.
El maquillaje es fundamental, para no caer en lo vulgar, tu maquillaje debe ser neutral. / Makeup is essential, so as not to fall into the vulgar, your makeup should be neutral.
Camisas y Playeras, te recomiendo las lleves con pantalones o faldas lisas, las prendas mal logradas puede restarle buen gusto a tu outfit. / About the shirts and t-shirts, I recommend you wear them with pants or smooth skirts, the badly accomplished garments can detract good taste to your outfit.
La clave fundamental es elegir una prenda o un accesorio de buena calidad, aquí está el secreto mejor guardado. / The key is to choose a garment or accessory of good quality, here is the best kept secret.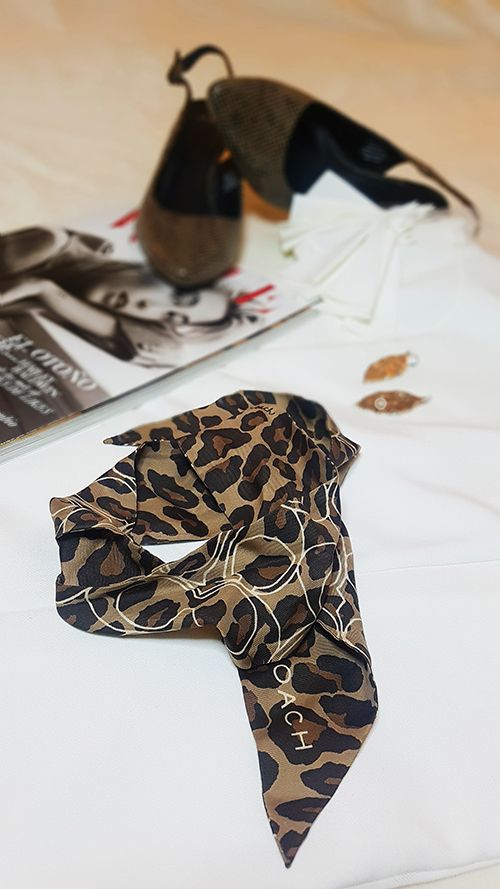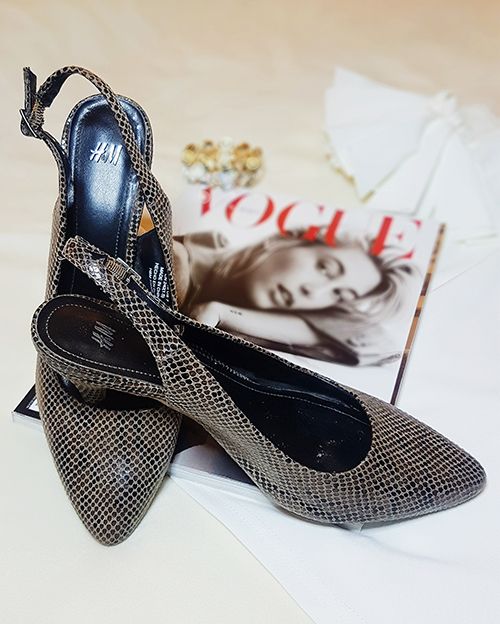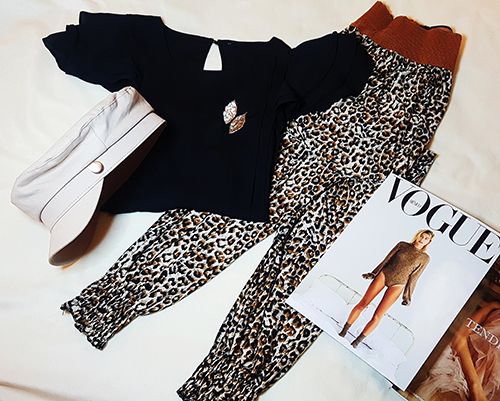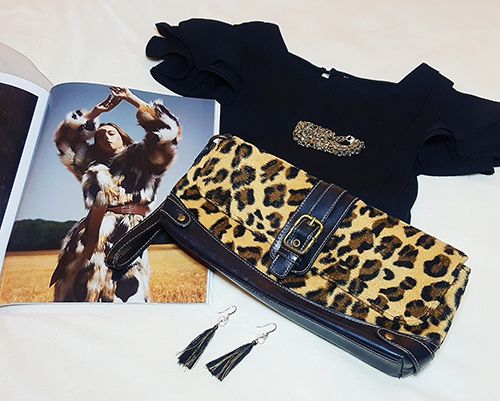 Yo en especial tengo piezas clave, tú de la misma manera puedes hacerlo y mantenerlo vivo siempre. Espero que les haya gustado este post, sobre todo que ahora tienen más ideas y aplicarlo a su propia personalidad. Como siempre, buenas vibras para todos y todas. Los quiero, Liz.
I especially have key pieces, you can do it in the same way and keep it alive forever. I hope you liked this post guys, especially that now you have more ideas and apply it to your own personality. As always, good vibes for everyone. I love you, Liz.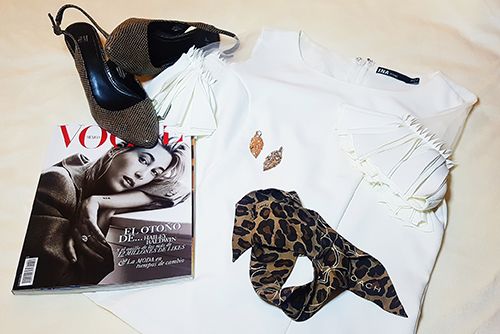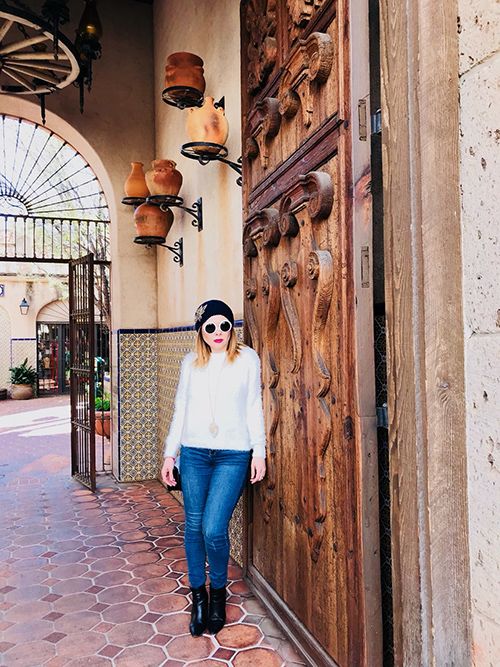 TOTAL LOOK
SUÉTER HM / BANDA NORSDTROM / PANTALONES OLD NAVY / LENTES VOGUE EYEWEAR / BOTINES BCBG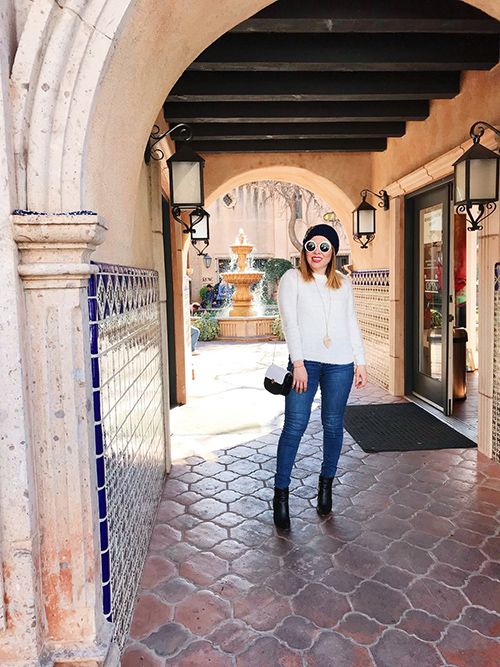 Hola cariños aquí nos vemos nuevamente, por aquí hace mucho frío aún, el invierno está atrasado por esta parte por lo que hoy quiero hablarles de un color que siempre es como al que no le apostamos mucho. El blanco, sí ! el color al que le tememos porque pensamos que se va a manchar con cualquier cosa, sí! ese blanco que pensamos que es un color de verano, sí! de ese les quiero dejar 5 puntos por los cuáles el blanco es un must y un acierto en cualquier época del año.
Hi, sweethearts, here we are again, it is still very cold here, winter is late here so today I want to talk to you about a color that is always like the one we do not bet much on. The white, yes! the color that we fear because we think it will stained with anything, yes! that white that we think is a summer color, yes!, that's why I want to share with you 5 reasons why the white color is a must and a success at any time of the year.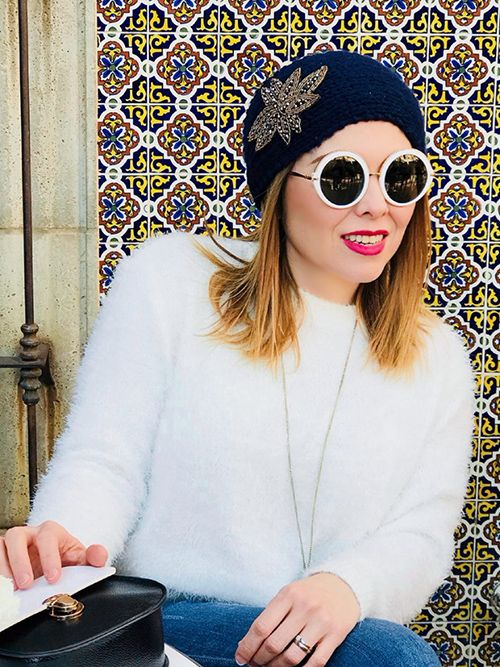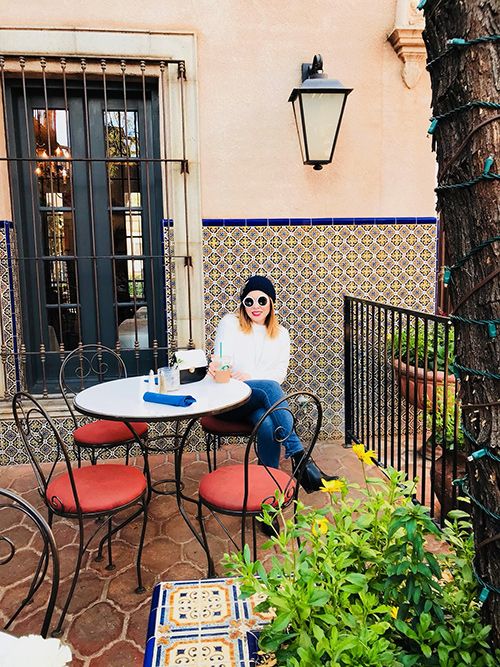 1.- No es favorecedor a la figura. Es cierto que no lo es tanto como el negro, pero con los accesorios y piezas adecuadas creanme que les hará lucir tan bellas, espectaculares, frescas, ligeras y cómodas siempre. Lo que decidí llevar hoy fue tan sencillo, elegí este suéter de HM súper rico con jeans y una banda tejida en el cabello con botines negros y bolso en blanco-negro, amé toda la combinación y estuve tan a gusto, perfecto para todo el día en esta época que aún hace frío, fué un outfit perfecto que sólo tarde 5 minutos en armar.
1.- It is not favorable to the figure. It is true that it is not the same as black, but with the right accessories and pieces, believe me girls that it will make them look so beautiful, spectacular, fresh, light and comfortable always. What I decided to wear today was so simple, I chose this cosy sweater from HM with jeans and a woven band in the hair with black booties and black-white handbag, I loved the whole combination and I was so comfortable, perfect for the whole day, becuase is still cold, it was the perfect outfit that only took 5 minutes to put together.
2.- El mejor amigo de cualquier accesorio. Es un color que se lleva bien con todos los colores, así que qué mejor que puedas usar tus accesorios sin miedo, claro sólo dependerá de la pieza base que traigas para ponerle ya sea un collar largo, corto, de piedras, aretes grandes ó pañoletas y bandas como yo en mi look.
2.- The best friend of any accessory. It is a color that match perfectly with all colors, so what better to use your accessories without fear, of course only depend on the base piece you are wearing, to put either a long or short necklace, also with stones, large earrings or scarves and bands like me in my look.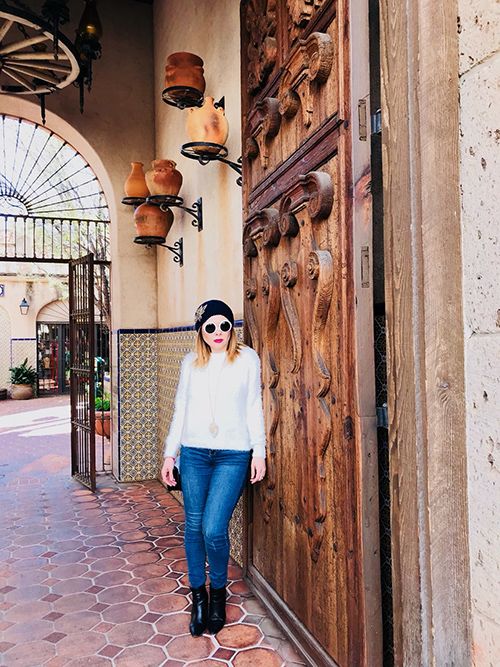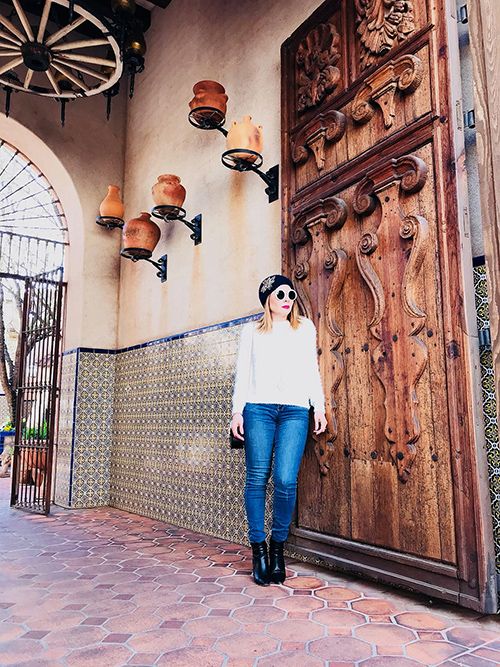 3.- Piezas clave. Las piezas clave durante todo el año desde primavera hasta invierno serán las blusas blancas, la t-shirt blanca básica es un must que no puede faltar en tu clóset ya que la puedes llevar en mil versiones y cambios de outfit sin que parezca el mismo. Unos denims, blazer o un suéter blanco como yo en este look no deben faltar.
3.- Key pieces. The key pieces during the year from spring to winter will be white blouses, the basic white t-shirt is a must in your closet because you can carry it in a thousand versions and change your outfit without appearing the same. Denims, blazer or a white sweater like me in this look should not be missing.
4.- El vestido blanco. Este es como el papá de los pollitos digamos así (así decimos en méxico). Es elegante, clásico, fresco y totalmente chic. De preferencia no lleven vestidos blancos tannn ajustados, es mejor un poco flojito, no queremos que nos haga pasar una mala jugada. Para un evento formal, coctel por la tarde en jardín o un desayuno formal es perfecto y pueden jugar con su maquillaje y labial siempre.
4.- The white dress. This is like the Big Daddy. It is elegant, classic, fresh and totally chic. Preferably not wearing white dresses so tight, it is preferable a little baggy, we do not want to pass a bad play. For a formal event like cocktail parties or a formal breakfast is perfect and you can play with your makeup and lipstick always.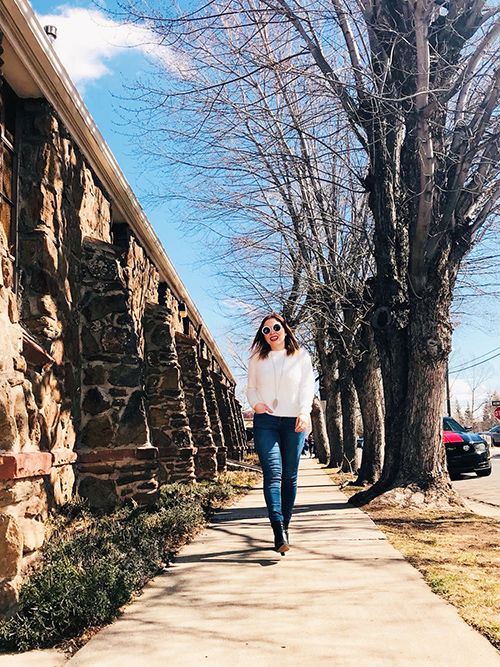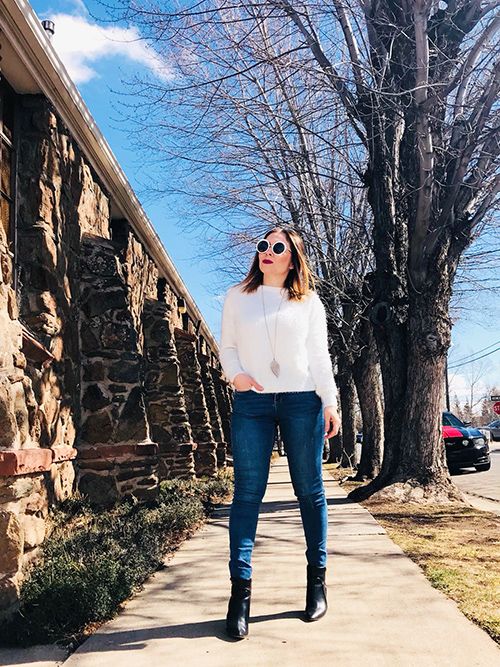 5.- Los tenis blancos son los nuevos tacones. Ahora siguen muy fuerte, son como nuestro mejor aliado y llevarlos con todo se vale, pueden llevar un vestido y tenis, faldas largas y playeras básicas con sus sneakers favoritos. Para viajar, para un fin de semana, un brunch con amigas, al cine, uff mil lugares y les harán la vida más fácil.
5.- White tennis are the new heels. Now they are still in trend, they are like our best ally and we can take them with everything, you can wear a dress and tennis, long skirts and basic shirts with your favorite sneakers. To travel, for a weekend, a brunch with friends, to the movies, a thousand places and they will make your life easier.
No le tengan miedo al blanco, mientras más le piensen nunca lo intentarán, atrévanse, pierdan ese miedo a ensuciarse y lleven su estilo a otro nivel. Espero estos puntitos básicos les ayuden a sacar del clóset esa pieza blanca a la que le huyen.
Don´t be afraid of white, if you are thinking and thinking, you will never try, so lose that fear of getting dirty and take your style to another level. I hope these basic ideas help you to take out of the closet that white piece to which you flee.
Besos, Liz. / Kisses, Liz.